The John Lewis Christmas ad gets cute with a loved-up snowman. There's just one small problem…
This is the new Christmas ad for John Lewis. It's called The Journey and the 90 seconds of snowy seasonal selflessness that lie within were created for the department store by the agency Adam&Eve DDB. According to the retail group, the ad "celebrates the extra mile we all go to at Christmas to find the perfect gift". Well, that's the power of love. Not that power of love. The other Power of Love.
Awwwww… right? It's a snowman with a crush. Our hero got up early one morning and went all the way to the city, negotiating dual carriageways and dodging snowball fights, to buy his snowlady a rather flattering scarf-hat-and-glove set. Of course, a freezer would have better facilitated any ambitions for a long-term relationship, but still – so sweet.
Except, if you're in the habit of watching one of the most popular shows on British television, you might have another, rather less gooey take on this powdery pair:
And that's just a small sample of the Twitter-people who have been uncannily reminded of the terrifying, heartless Weeping Angels. Originally created by writer Steven Moffat for the Doctor Who episode Blink and now a recurring villain, Weeping Angels seem like demure statues but have a habit of moving jumpily closer whenever you take your eyes off them, eventually getting near enough to zap you out of the present day with their raised fists and enraged stone faces. All very Christmassy, in other words, though after last year's ad, which inspired this creepy spoof version, it's almost as if John Lewis are doing it on purpose.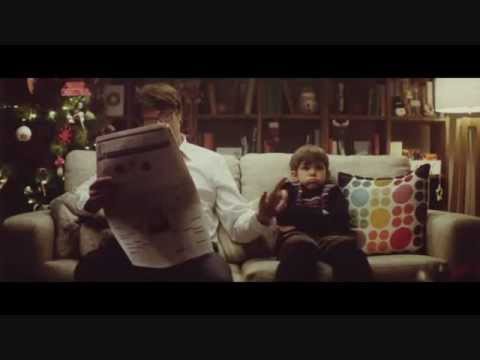 Naturally, you can buy a toy set of angels at John Lewis.