irishtimes.com

- Posted: February 14, 2013 @ 5:11 pm
If you only do one thing this weekend . . . count your blessings
Laurence Mackin
Masterful Maher: We've mentioned it before, but this weekend is your last chance to see Alice Maher's retrospective at Imma in its temporary home beside the National Concert Hall, so if you haven't had the time to drop in, do find an hour or two. It's a captivating, intricate and fascinating show, that has been assiduously curated so that even a casual visitor won't feel overwhelmed by what's on show.
Maher's work, as if it needs saying, is outstanding, from the raw intimidation of her naturalist sculptures – briars and thorns lashed into a strange ball that seems to almost pulse out of the corner of one room – and the mystery of her film work – Cassandra's Necklace features recent Ifta and Irish Times Theatre award winner Charlie Murphy – to her considerate, adroit installations. My favourite piece in the show is L'Universite, a site-specific piece made for the show that uses the venue's former lecture halls and its indelible graffiti. There's also an excellent guide to the exhibition here, for those who want more information on the pieces.
Ordinary deaths: Death of the Tradesmen is Shaun Dunne and Talking Shop Ensemble's successor to I'm a Homebird. The show, which debuted at the Fringe in 2012, focuses on Willy, a 54-year-old tradesman down on his luck and scrabbling for work and nixers in a car-crash economy. It is the relationship between Willy, played by Dunne, and his wife, played by Lauren Larkin, that is at the heart of this show. As their situation hardens and the walls close in, Larkin struggles to maintain the small shard of domestic bliss it has taken her years to fence off, the cracks widen between them, and the security of their home life buckles and breaks under the battery of everyday bills and pressure. This is smart, effective and relevant theatre with strong performances that will leave a mark on any audience not made of stone. It's at the Lir until Saturday.
Dance to remember: Body and Forgetting premiered at the Dublin Dance Festival, and an extended version of that piece is currently on a short tour of the country. Liz Roche is one of Ireland's best choreographers, and here she has created a multimedia show, featuring film, live music and dance in which the performers appear and disappear, shifting into and out of memory, while a film by Alan Gilsenan plays on half the stage and Denis Roche's live music lends a harsh, urgent edge to proceedings.
In a review for this paper of the DDF show, Michael Seaver wrote: "Roche asks what happens when our bodies experience a loss of memory and we no longer have that physical connection to our past … [The show is an] impressive multi-layered meditation on memory and identity."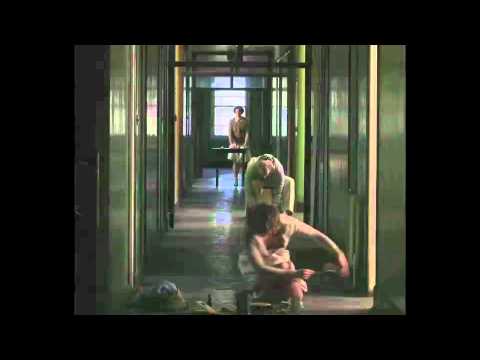 DJ noted: If you find yourself in the people's republic over the weekend, there's an excellent line-up in the Pavilion on Friday night. Dirty Weekender 3 has music blogger supremo Nialler9 on a DJ roster that includes Mmoths, Young Wonder and Adultrock, and all for only a tenner. A gift and a half, then.
Get in: And if you're not all jazzed out after the weekend's 12 Points Festival, which I'll be providing daily reviews from, try and hold back a little energy for Get the Blessing in Whelan's on Tuesday. You might not have heard of the band, but you'll certainly have heard of its parts: its rhythm section of Jim Barr and Clive Deamer also form the backbone of Portishead, and Deamer is part of Radiohead's touring band.
I've an interview in Monday's paper with Deamer, who has more than a few interesting things to say about jazz, rock, improvisation and the Bristol scene of the 1990s.
Get the Blessing, though, are a snarling, funky, bass heavy outfit with plenty of swagger and style. This video should get you rocking into the weekend. Expect them to take your head off live.