irishtimes.com

- Posted: February 7, 2013 @ 5:31 pm
If you only do one thing this weekend . . . find some farm love
Laurence Mackin
Looking for love: Des Keogh has been touring his one-man show, The Love-Hungry Farmer, for the best part of a decade, and it's easy to see why. He brings five decades worth of experience to bear in what is a a deft and demanding piece of theatre for the performer, but an effortlessly enjoyable one for the audience. For almost two hours, he takes John B Keane's words and weaves a wandering story that is tight with humour, and edged in sadness and regret. The play is rooted in our national pastime of storytelling, relies completely on our fondness for a tale well told, and is unapologetic in its rough-hewn, rural approach – and it is all the better for it. The result is a charming celebration of a type of theatre that used to be as common as a lovelorn farmer, but is now rarer than a fine Irish summer. It's at the Gaiety until Saturday.
My mate Dan: Doesn't Dan Deacon seem like the soundest fella you could ever happen to come across? He has eight albums released on loads of labels, a penchant for wool hats and voluminous beards, a live show that relies as much on the audience getting stuck in as it does on his electronic trickery, and, if all else fails, he can always fall back on that classical background of his. He's currently touring his new album for Domino Records, being sound all over the place and getting loads of critics telling him he's deadly. Which he is. And he's playing Whelan's on Saturday. What a ledge. Go on Dan, I'll buy you a pint.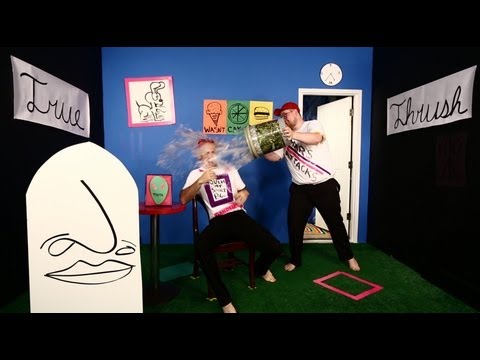 Beetle bum: Often, when musicians are on tour, they have to source a few things locally to perform. It might not be feasible, for example, for a player to bring a double bass with them. Or their favourite amp might be a bit too fragile for the rough and tumble of transatlantic flight. So its equivalent or the nearest thing thereof is usually sourced from a local shop or equipment-hire company.
Saxophonist David Rothenberg takes things a little further. He'll show up, trusty saxophone in hand, for Saturday's Science Gallery gig. But he'll also have to find a whole bunch of singing insects to accompany his performance. Rothenburg is a professor of philosophy and music at the New Jersey Institute of Technology, and much of his practice has focused on using animal sounds as music. He has used whales and insects in his music before, including the greatest oscillation in the animal world: no, not boomeranging back and forth to your parents' spare bedroom as poverty and plenty alternates in your meagre pockets. We're talking about the cycle of the 17-year cicada.
The gig is part of Science Gallery's latest show, Oscillator, which opens tonight. Bring your own beetles. They'll thank you for it.*
And to whet your appetite, here's Rothenberg discussing beauty and genetics.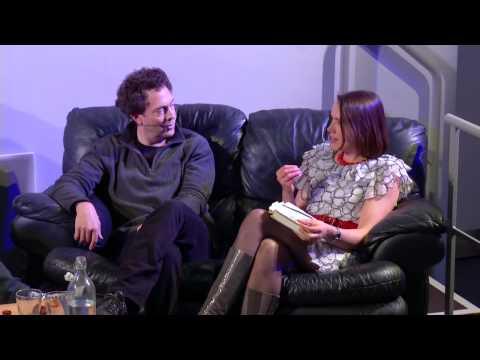 One man, one theatre: Are one-man shows by people who seem to have the theatre in their blood a theme this week? Perhaps, because while Des Koegh is charming the Gaiety, Peter Sheridan is showing the slightly less salubrious Viking Theatre why he is a pillar of the art form. Sheridan expands on his own story to show the role theatre can play in people's lives and society at large. In his review for this paper, Peter Crawley says of the play that in its "artful construction, weave of detail and strong pulse of purpose, Sheridan's absorbing performance contains a greater challenge: to make the theatre worthy of our lives". The play makes "a living document of the madly ephemeral business of theatre, implicitly challenging the artform to engage, to reflect and to rouse". You have until Saturday to be stirred into action.
Smell you later: Sencity is a nightlife experience that attempts to let people hear feel, see, smell and taste music. Laser and light shows accentuate an experience for those with and without hearing abilities, while a vibrating dance floor should make the most of the drum and bass tracks. There's also an "aroma jockey" whose job is to intensify "the feeling of the music, and food sensations to show what the music could taste like". This is starting to sound suspiciously like an Amercrombie & Fitch outlet to us.
It's at the RDS Concert Hall (if ever a venue space needed improving it's surely this one) on Friday night, featuring performances from Signmark, Kormac's Big Band, The Wonder Villains, Torann Drums and Gavxmas. Tickets are €17 or €24 on the door. Click here for more.
*The Science Gallery will not thank you for bringing your own beetles, singing or otherwise