irishtimes.com

- Posted: January 31, 2013 @ 8:39 pm
If you only do one thing this weekend: make a mixtape
Laurence Mackin
Old school dance: We love to see a bit of ambition in a show, taking on a mammoth project with a slim chance of success and requiring the kind of production values that would have Sisyphus calling his union representatives. So hats off to the Loose Collective who, on Saturday night for one night only, will attempt to adapt the entire Old Testament (that's the good one with all the fire and brimstone bits – speaking of which, when's the last time you came across a bit of brimstone) into one dance show.
Oh, and the show will also use text-sampling, beat-boxing and choir singing to keep things moving and bring those Bible verses to life. Go along dressed as your favourite Old Testament character or as one of Noah's animals. There's no reason to, I'd just like to see the look on their faces if they turned up to a room full of Moses. Click here for more information.
Dig it: Martin McDonagh has half of Hollywood eating out of his hand, and the divisive Seven Psychopaths means he's now being talked about more than ever. But the true measure of his cloth is to be found in the theatre, and here's a timely reminder why. A Skull in Connemara is the second play in his Lennane trilogy, falling between The Beauty Queen of Leenane and The Lonesome West, and focuses on a gravedigger doing the grisly task of digging up his wife (who he may have helped put in the ground in the first place, in more ways than one). Decadent Theatre have put together a rich cast, with John Olohan, Frankie McCafferty and Brid Ni Neachtain. It previews in the Town Hall Theatre, Galway from tomorrow (Friday).
Taped down: The Quarter Inch Collective is calling it a day, but before it does, it's sending out a third and final release, Quompilation #3, featuring 14 young Irish artists. To celebrate, it's holding a bumper gig in the Workmans Club in Dublin tomorrow (Friday) that will feature 14 young Irish artists including Cloud Castle Lake, Spilly Walker, Girl Band, Simon Bird, Ginola, Turning Down Sex, Lemonada, Rhino Magic, Cait and Orlando, Arrow-Shower, Kathi Burke and potentially more (that low buzzing and keening sound you can hear is the weeping of the house engineers as they call their local union representatives).
A number of punters who show up at the gig will also get the compilation on cassette, while those useless, pain in the hoop stocks last – don't worry, it's available as an actually useful digital download as well. I'm holding out for the MiniDisc release. Click here for more.
Martha's tour: Who'd be a Wainwright, eh? How could you compete at that dinner-table? Imagine you're at the annual family gathering, you've been stuck into the wine since the early afternoon, and then suddenly it's your turn to sing a tune – what do you do then, eh? Belting out Raglan Road isn't quite going to cut it, is it? (Unless you're Luke Kelly of course.)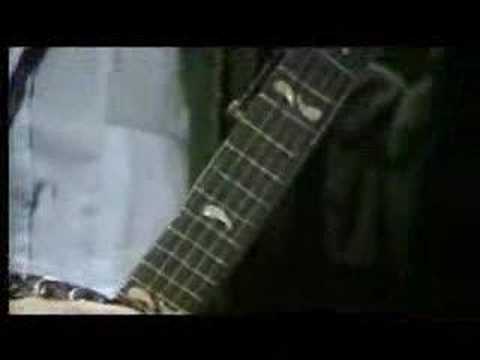 All of these questions will not be answered by Martha Wainwright, as she tours the country not least because they are little more than a weak and obvious lead-in to what should be a straightforward plug that someone really should have put out of its misery two paragraphs ago. (Martin McDonagh wouldn't get away with this sort of verbiage, I tell you.)
But back to Martha: daughter of Loudon and Kate McGarrigle, sister of Rufus, and outstanding singer in her own right. She's in Cork tomorrow, Galway on Saturday, and Dublin on Sunday. These gigs should be exquisite.