irishtimes.com

- Posted: January 24, 2013 @ 6:54 pm
If you only do one thing this weekend . . . go traditional
Laurence Mackin
Tradition edition: Temple Bar Trad Fest is preparing to sign off in fine, raucous style this weekend. Tonight, the highlight is at the Button Factory where Teada, featuring Seamus Begley, headlines a roster of acts that includes Aoife Scott, Perfect Friction and Truancy. Tomorrow night, Stephen Rea will launch the West Ocean String Quartet's new album, An Indigo Sky, with Maighread Ní Dhomhnaill also on the roster to perform Neil Martin's song cycle Oileán na Marbh, at St Werburgh's Church. On Sunday, the inimitable Sharon Shannon will be celebrating her 21st anniversary with Irish music (no, we can't make head nor tail of that one either), with a concert at St Patrick's Cathedral. Expect her to call in more than a few favours for guest appearances to get the party properly rolling. (And if you do find yourself in that part of town, make sure to spare some time for a pint in Fallon's, one of the finest pubs in all of Dublin town.)
Well all White then: He's big dude with a big beard and an album on Domino that is picking up more stars than a black hole on tour. And on Sunday, Matthew E White will be bringing his country soul shadings to Whelan's in Dublin. He recorded his debut in seven days, and it's got the kind of texture and depth that usually takes years to perfect, so there's little doubt that Mr White is the real deal. He'll soon be playing much bigger venues than this, so take this rare opportunity to see the man on his way up, and experience a little bit of special Americana soul of a Sunday.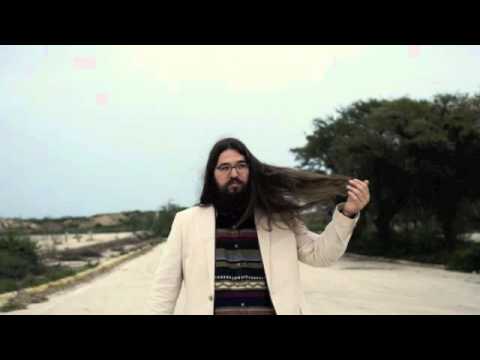 Follow up show: WillFredd Theatre Company set themselves a very high bar back in 2011, when they debuted with Follow, Shane O'Reilly's complex one-man show that was one of the Dublin Fringe's highlights. It blends performance, technology, live music, clever use of lighting and more to create an engaging work with communication at its heart – made all the more remarkable that O'Reilly, the son of deaf parents, uses sign language and words throughout to create a show that is utterly adept on a number of levels. Now the show is back at the Project Arts Centre, though you only have until Saturday to get a piece of the action.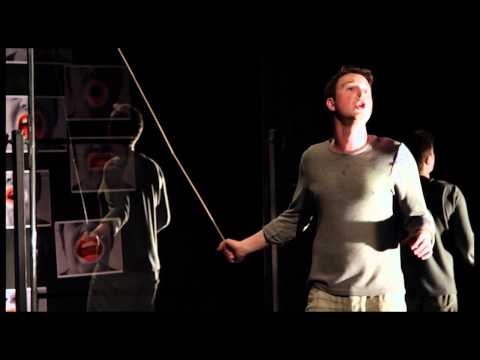 Horse it into you: This weekend, the White Horse in Ballincollig, Co Cork is having its own festival – the Ballincollig Winter Music Festival is a clever way to pull together a line-up at a time of the year when decent gigs can be few and far between outside the larger towns and cities. On Friday, Dirk Powell and Riley Baugus perform with Aoife O'Donovan. On Saturday, there's a double header of
Fionn Regan and Gemma Hayes, while Sunday sees Iarla O'Lionaird and Steve Cooney headline a bill with Dermot Byrne and Floriane Blancke. There's also be community events and masterclasses throughout the weekend.
Crumbs: The Digital Biscuit festival kicks off tonight, and starts three days
of hyperactive promotion of digital technologies for film and television production. There is a very strong selection of events and workshops on offer, from workshops and clinics on crowdsourcing, digital production, and marketing to public discussions with the likes of Anton Nelson (Apple UK), Robert Levine (author of Freeride, who's also giving a talk in Hodges & Figgis on Dawson Street, Dublin tonight), and director Jim Sheridan. It's organised by Screen
Directors Guild Ireland, and the majority of it takes place in Dublin's Science Gallery. Go down and get your creative juices flowing with some of the best in the business.