irishtimes.com

- Posted: January 17, 2013 @ 9:00 pm
If you only do one thing this weekend … go to war with a professional
Laurence Mackin
Conflicting views: There are people in this world who are drawn to war, and I'm not talking about mercenaries. There are those who seek out the world's hotspots and combat zones, to experience and to report where the rest of us mere mortals would fear to tread. (Photographer Anthony Lloyd captures this perplexing obsession in the brilliant My War Gone By, I Miss It So, where each time he leaves his warzone in the Balkans he slips back into heroin addiction.)
Don McCullin is one such conflicted soul. He served in the RAF during the Suez Crisis, and it was her that he learned the darkroom arts. From the 1960s on he began working as a foreign correspondent for the Sunday Times, with much of his work capturing the horror and ravages of war, rather than any glorification of it. He claims that it was for this reason that he was refused a press pass to cover the Falklands War. His pictures, from the likes of Biafra, the Lebanon, Cyprus and Vietnam, have in some cases come to be among the defining images for their respective conflicts.

A shellshocked soldier photographed by Don McCullin in Vietnam

David and Jacqui Morris have made a documentary about McCullin in which he talks frankly and honestly about his career in the frontlines. Among the contributors are Harold Evans, his former boss at the Sunday Times and a man regarded as perhaps the best editor in the business. The film is at the Lighthouse Cinema this weekend. Judging by the trailer, it's unmissable.
Northern sounds: When asked what country is at the cutting edge of music, Norway might not be near the top of your list – but you'd be wrong. The country that gave us A Ha and Royksopp has a musical folk heritage that's bewildering in its scale, and when it comes to alternative and experimental music, particularly in jazz, there is no finer European pedigree – check out Arve Henriksen and Tord Gustavsen for a taste of something very different indeed.
Rebekka Karijord is one such individual. Born in Lofoten and raised in Stockholm, Sweden, she's a relative unknown in Ireland, but happily that might be about tho change. Her vocal has more than a touch of the type of purity you find with a Cocteau Twin, if a little more country in tone, and her songs are shot through with the sort of dark seam familiar to Tori Amos fans. Her recordings themselves also sound beautiful. There's a gorgeous earthy richness to much of the ensemble's sound – listen to the percussive string heavy thrum of Undo Love for a particularly effective sample. Tomorrow night, she's bringing her singular sound to the Workman's Club. Miss this one, and miss out on something very special indeed.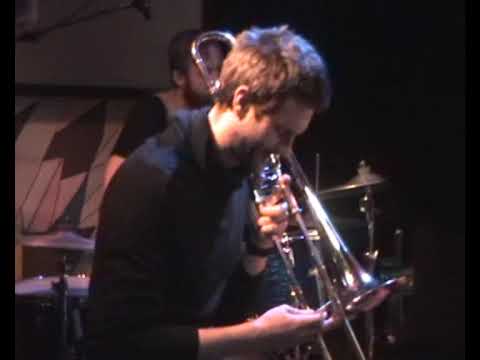 Dying on-stage: There's a lot to be said for experimental work – but there's also much to be argued for some quality storytelling, and The Life and Sort of Death of Eric Argyle fits the mould of the latter. This 15th Oak production finds its recently deceased titular protagonist ruminating over a life distinctly underlived. It got a nomination for best new play for this year's Irish Times Theatre Awards, so why not pop along to Smock Alley theatre and see if the judges know what they're talking about (hint: they most certainly do).
Touch of class: Would you like a challenging bit of theatre with a corkscrew plot, one that can't quite decide if it's thoroughbred feminist narrative or just playing with audience's perceptions? One with a high-calibre cast and crew (adapted by Joseph O'Connor, directed by Toby Frow and featuring John Cronin, Stephen Brennan, Michael Legge, Amy Molloy and Hannah Yelland among others), and a sumptuous set and design? Pay My Cousin Rachel a visit at the Gate Theatre then. She'll look after you in fine style.