irishtimes.com

- Posted: January 10, 2013 @ 7:59 pm
If you only do one thing this weekend … do a lot
Laurence Mackin
Final first: The First Fortnight festival of mental health and creative arts is drawing to a close, and it's ending things in fine fashion. The events at this one have been scattered throughout the two weeks rather than packed into a few days, giving people plenty of time to see as much as possible – a nice curatorial touch.
This weekend, though, there's a lot to choose from. Pat Kinevane's excellent play Silent is at Smock Alley Theatre, while the Box of Frogs revue, featuring Mary McEvoy, Dil Wickremasinghe and John Moynes, is at the Mill Theatre, Dundrum. Tomorrow night's Thearpy session at the Workman's Club still doesn't feature Nordie noisemeisters Therapy?, but it does have poetry from Kalle Ryan, Abby Olivera, and John Cummins, and music from Chris Campbell, Root Cellar, The Man Whom and Roisin O. The finale gig on Saturday night has a cracking line-up in We Cut Corners, Kopek and Vann supporting Le Galaxie, whose Christmas shows at the same venue were nothing short of explosive.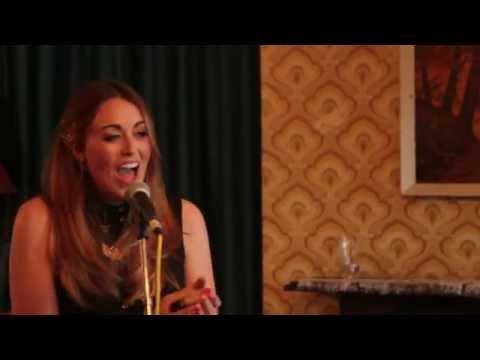 On Saturday afternoon, you can also catch a screening of Joey Pantoliano's No Kidding, Me Too documentary, followed by a Q&A session with the man who's perhaps most famous for playing the thinking gangster's favourite psychopath, Ralph Cifaretto. (Here's an interview with Pantoliano that I did earlier in the week, where he talks frankly about his own depression and his mental-health advocacy work.)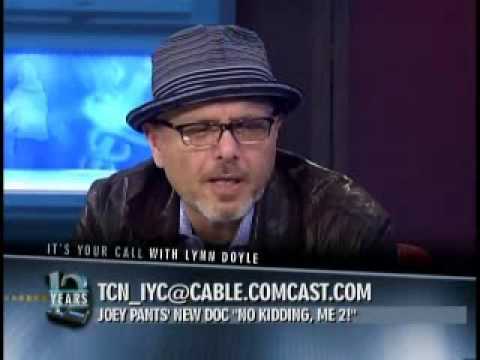 Theatre junkie: Reckon you're a bit of a theatrical heavyweight? Is one show just never enough on a given night? Have you got a hunger for enhanced performance that would put Lance Armstrong to shame? Then we have just the shows for you.
TheatreClub is currently fomenting a revolution in the Project Arts Centre with Theatre Machine Turns You On: Volume III. It's putting on four shows a night, with talks and parties to boot, that range from lo-fi works in progress to late night long players. It's a huge amount of work, energy and ambition to squeeze into two five-day bursts, and well worth manning the barricades for. Click here for a breakdown of the playlist.
Meanwhile, over in the Abbey Theatre, a host of professional actors are self-flagellating for the pleasures of Dublin Youth Theatre. The 24 Hour Plays sees writers, directors, actors and crew conceive, devise and perform six plays in just a day. Among those taking on the challenge are Garry Hynes, Sarah Greene, Michael West, Louise Lowe, Annabelle Comyn, Amy Conroy , Paul Mercier, Eleanor Methven, Aoibhinn McGinnity, Janet Moran, Gina Moxley, Valerie O'Connor and dozens more. And it's all in aid of Dublin Youth Theatre. There's a lot of agents getting fired before this one is over. See the fruits of their labour on Sunday night.
Café culture: Another night with a jam-packed roster – what is it about this month, I'd settle for a jig and a reel with a sing-song and a decent joke or two in the back room of a cosy bar, it's January for Pete Cook's sake, but no, producers and promoters insist on packing 17 gigs into one night, grand so then, as you were – is the regular Nighthawks at the Cobalt session, which is spreading its wings for the first time this year. The line-up this time round features music from The Gandhis, Eva Queen and Jane Willow, comedy from Kevin Gildea and Al Porter, and poetry from Roger Gregg's Bee Loud Glade. It kicks off in the Cobalt Café, North Great George's Street from 7.45pm on Saturday. Much like Kool and the Gang in the morning, you should get down early to avoid disappointment.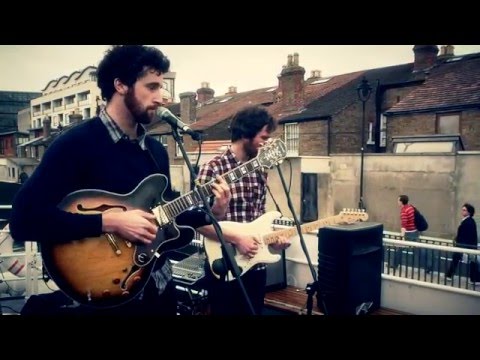 Hip hop heaven: If it hadn't have been for Frank Ocean, pretty much everyone would have agreed that Kendrick Lamar Duckworth – why did he drop the last name, is he anti-Coronation Street? – came up with the best hip hop album of last year. As it is, there's plenty of people who reckon the relative aggressiveness of good kid, m.A.A.d city out-punches Channel Orange. It looks like we won't get to see Ocean here anytime soon, but Lamar is rolling into town on Monday night, for what could well be a contender for gig of the year – HipHop DX reckon he's the best emcee of the moment. This one should be stellar.