irishtimes.com

- Posted: January 3, 2013 @ 11:29 pm
If you only do one thing this weekend … make a fortnight of it
Laurence Mackin
First festival: After a prolonged Christmas break, we're back in the artistic saddle and ready to ride out the winter gloom with some live distractions.
First up at putting a little colour into the pale cheeks of January is the excellent First Fortnight arts and mental health festival. Fringe favourite Solpadeine is my Boyfriend is back for a fresh plink plink fizz in the New Theatre on Friday and Saturday, while Friday night's Therapy Sessions at the Workman's Club has as tidy roster of acts that alternates between poetry and music. Among the poets are Eddie Keegan, Sarah Clancy, 
Elaine Feeney and Colm Keegan, while fighting the perfomers' corner are Drea, Robert Grace, Mumblin' Deaf and This Club.
And on Saturday, the IFI is screening Tarnation, in which Jonathan Caouette documents his experience growing up with a mother who has schizophrenia. A powerful festival with many stories to tell.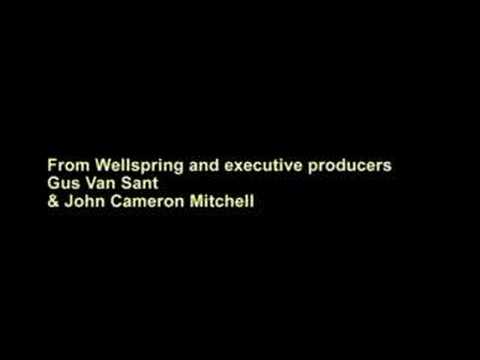 Last of the species: A Betrayal of Penguins are about to go out with a … well, whatever noise it is penguins make. (It's kind of a throaty "eerk eerk" that smells of fish, actually.) The comedy foursome – or Aaron Heffernan, Matt Smith, Ross Dungan and Eoghan Quinn to their mothers – are calling it a day to pursue projects numerable, and as a parting gift, they are running through their entire oeuvre this weekend at the Project Arts Centre, under the witty title Druid Penguin. That's Don't Run with Scissors, Endangered for a Reason and Harmed and Dangerous on Friday and Saturday. Miss it at your penguin peril as you'll never get the chance to see it again. An endangered species indeed.
Sunday cooking: Get you groove on this Sunday at Dublin's Workman's Club, which is packing in a whip-tight jazz roster from 4pm. Workin': Jazz and Other Grooves tips its hat to Miles Davis, so expect a jam packed session of solid, slick music. Among the acts playing are Leafzang, Hugh Buckley, The Asteroids of Doom, Shane Latimer, Matt Jacobsen's Redivider and Laura Hyland's group Clang Sayne. And all this for just a tenner. Nice work if you can get it.
Wheely funny: Another product of the Fringe gets a fresh airing this weekend. Sonya Kelly's hilarious take on her childhood, The Wheelchair on My Face, came up through the Fishamble Show in a Bag ranks to no little acclaim, and it's on this Friday and Saturday at Tallaght's Civic Theatre.
Colour in the darkness: There is one perennial highlight to the drab days of January – and that's the unveiling of JMW Turner's watercolours at the National Gallery, which can only be shown this month owing to the conditions of their bequest. This year, the exhibition will include all the Turner watercolours in the Vaughan Bequest, and five other recent acquisitions, as well as a selection of Turner's Liber Studiorum prints. There's also a study morning and lecture series taking place throughout the month. Click here for details.