irishtimes.com

- Posted: December 18, 2012 @ 6:23 pm
If anyone needs me, I'll be on the holodeck
Laurence Mackin
Dublin's Science Gallery is adding a bonus level to Game, its current exhibition.
Game: Next focuses on the latest in gaming technology and runs from tomorrow (Wednesday) until Friday. The most exciting aspect of it is Project Holodeck, a virtual reality gaming system.
It uses Oculus Rift technology and a head-mounted helmet-like display to put the gamer in a virtual play space. This uses the Sony Playstation's Move optical system to track the player's head and a Razer Hydra magnetic system for limited body tracking.
So what's the game? Wild Skies is a fantasy flight game where players learn how to pilot a nuclear-powered airship through "an exotic world of floating islands and dangerous storms, while fending off religious fanatics, oppressive governments, and vicious pirates to protect their family". Players play in three dimensions and perform physical actions, such as drawing swords or guns from holsters. Visitors to the gallery will be able to give it a go, but expect demand to be high.
Project Holodeck's director Nathan Burba, producer James Iliff and their team will be at Science Gallery for the exhibition, and this is the first time it has been outside LA.
The project came together after raising $2.4 million from a Kickstarter campaign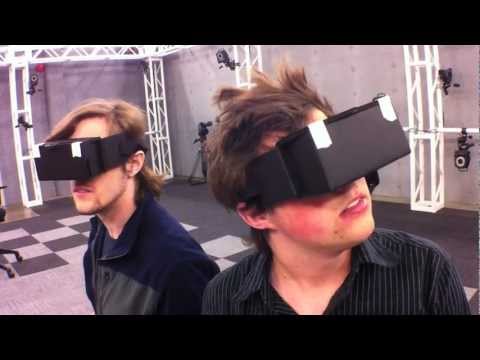 Among the other exhibits at Game: Next will be the latest neurofeedback and brain-computer-interface devices made by NeuroSky, Its MindWave Mobile looks like a phone headset but is actually a brainwave reading device for iOS and Android platforms, that has more than 100 available applications. So you can play games with your thoughts.
It will also be demonstrating its Necomimi Brainwave Cat Ears – these are cat ears that you wear, and depending on what your brain is doing, they react to show if you are interested or relaxed – because that lovely smile or chilling scowl is simply not enough any more.