irishtimes.com

- Posted: November 29, 2012 @ 9:59 pm
If you only do one thing this weekend . . . try a little Tender Napalmness
Laurence Mackin
Tender is this night: One of my Fringe highlights this year was All Hell Lay Beneath, a preposterously ambitious show that transformed several floors above and below a Dublin pub into the hall of mirrors from Steppenwolf. The fledgling company behind that undertaking, Sugarglass, has just opened its new show at the Project Arts Centre – and it's a belter.
Tender Napalm focuses on two people, stranded on a desert island, trapped in a ravaged paradise of their own creation. It's a clever, intricate and, yes, ambitious show, with just two actors, Aaron Heffernan and Erica Murray, carrying a fairly action-fraught 70 minutes on their young shoulders. The play is by London writer Philip Ridley, and here it becomes a muscular heft of storytelling that contrasts sharply with the devised theatre approach that seems to be the default setting for current young Irish theatre.
With smartly effective stage design by Colm McNally and taut direction by Marc Atkinson, this show is definitely one to catch, and enhances Sugarglass's reputation as a theatrical company to watch. More of this sort of thing please.
Southern accents: It's that magical time of year when a small church in the Kerry town of Dingle becomes Ireland's musical capital for the packed weekend of Other Voices. Is there a better way to spend a weekend than trying to get tickets for tiny gigs, while the warm welcomes in every nook and cranny of Dingle melt away the effects of the freezing winds blasting in from the Atlantic? On the roster this year are Villagers, Soak, Aaron Dessner, Local Natives, Kodaline and more. If you haven't got a ticket, there's sometimes a few to be had if you hang around the church of St James's, like old, smoking men dodging a Sunday sermon. This is one special festival and it's well worth the trip to soak up the atmosphere in Benner's alone, while the small and perfectly formed gigs are broadcast on screens in the bars and pubs around the town.
Fox it to me: Another special voice worth catching this weekend is that of Lauren Kinsella, who fronts jazz act Thought Fox. The band features Colm O'Hara on trombone, Tm Gibbs on piano, Mick Coady on bass and Simon Roth on drums, and they are launching their debut a;bum at Dublin's Grand Social on Saturday night. Challenging music to get your teeth into.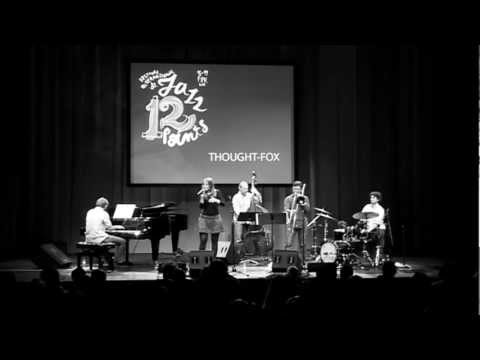 Take a ride: Today's newspaper features a particularly forthright interview with actor Aaron Monaghan, who reckons professional theatre needs to snap out of its lethargy. No one could accuse Monaghan of being idle: he's just coming off the back of the sublime DruidMurphy cycle, he's got a production of a Christmas Carol running in the Ark over Christmas and now he is touring Ride On! with his company Livin Dred around the country. The play focuses on five members of the Drumkarren Honda Club. It's on in the Mullingar Arts Centre this weekend, then tours nationally. The cast are all on Honda 50s though so it could take them a while to get between venues.
Evolving roots: Back in May, The Gloaming played Vicar Street, and were insistent it would be their last gig of the year in Ireland, ahead of the hotly anticipated release of their debut album, which is now in the can and due for release in spring. Well, happily Thomas Bartlett, Dennis Cahill, Martin Hayes, Iarla Ó Lionaird and Caoimhín Ó Raghallaigh have not stuck to their guns, and you can find them on various highways and byways over the next week or so. Things kick off in Dublin's Peppercanister Church on Sunday, and then head to Cork next Wednesday. The signs are that this band could be the key to cracking open traditional music to a wider audience – and live it has to be heard to be believed.