irishtimes.com

- Posted: October 18, 2012 @ 5:13 pm
If you only do one thing this weekend . . . do a few soundchecks
Laurence Mackin
Music documentary: It's such a good idea, we can't believe it hasn't been done here before: this weekend the One Two One Two music documentary festival will be bossing the Lighthouse Cinema in Dublin. Among the delights on offer are, In Bed With Madonna, Talking Heads' Stop Making Sense, Blur's No Distance Left To Run, The Devil and Daniel Johnston, Searching For Sugar Man, Hit So Hard (following Hole drummer Patty Schemel) and A Joyful Slog, a documentary examining Ireland's DIY scene. No Meeting People Is Easy then? No. Oh, you've seen it then so.
Theatre: Like a Hollywood villain, just when you think it's gone, Theatre Upstairs reappears looking for more – and what's not to love about a nice Hollywood villain? The venue is now above Lanigan's bar on Eden Quay, and its current production is a double-header by Gary Duggan (his play Shibari is currently at the Peacock), which sits at either end of 9/11 in New York. Throw a subway set into the mix and you've got an intriguing mix. There is only a New York minute to catch it though – it ends tomorrow.
Music: JLo is here! That's right, J-Lo. Remember her? With songs that had perfect pop hooks married with a searing social conscience? Who encouraged us to look beyond her wealth and remember that, beneath it all she was still underprivileged? No? Good then. No brain bleach needed here.
For something altogether more authentic, not to say entertaining, track down Wallis Bird as she flits across the country this weekend. The Irish singer-songwriter is on the cusp of great things, we hear, and her storming set at the Electric Picnic nearly brought the tent down. She's in Enniscorthy, Wexford tomorrow (Friday) before heading for Limerick and Meath. Magic.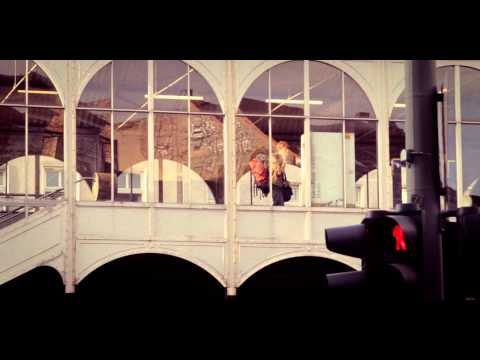 Exhibition: Time was we considered cling film a scientific wonder. How does it endlessly cling to stuff? And keep my bacon sandwiches fresh? It's witchcraft, we tells you. Witchcraft.
These days we are altogether more sophisticated, and can take the genuinely remarkable stuff of the Science Gallery's latest exhibition in our stride. Plastic that heals itself? Pshaw. Flexible screens that make it possible to fold them up? For sure. Metal with memory? Meh. This is s a cracking exhibition and has been extended to November 4th so see it while you can. There is nothing in it, though, that explains how cling film works. See – witchcraft. Told you so.
Ballet: In the recent Dublin Theatre Festival, New York's Wooster Group took a film version of Hamlet that was originally broadcast in cinemas in the US for two days only as its source material. It's a neat idea, and one that has echoes in this event at the Droichead Arts Centre on Sunday, when a Bolshoi Ballet performance of Swan Lake will be shown in HD. The performance was recorded live in Moscow, and will last two hours, with an interval. How's that for a classy way to spend the afternoon?