irishtimes.com

- Posted: August 23, 2012 @ 8:12 pm
If you only do one thing this weekend . . . head into the mystic
Laurence Mackin
Van and friends: I have a friend, who shall remain nameless, who has persevered with Van Morrison gigs with a tenacity that is admirable, bordering on the misguided. He had seen him six times, and each gig was worse than the last. Then, one night in Warsaw, at a private show Van was giving for mobile-phone company clients, my friend gritted his teeth and prepared to seal a seventh disappointment. Morrison decided not to follow the script and instead called on all his musical prowess to deliver a show of exceptional quality and soul.
Happily, Morrison seems to have stuck to this modus operandi. This year's shows in the 02 were exceptional – Van at his best. Knocking it out of the park with a red hot band, he delivered a stunning set of power and presence. This weekend, he'll be sharing the stage with another soul and roots man enjoying a renewed sense of style and substance, Tom Jones. It's a crying shame that Bobby Womack is no longer on the bill – his latest album is one of the year's best. Don Baker and Sinead O'Connor, though, are solid local replacements.


Happy birthday: Rubyworks are celebrating their 10th birthday – and my is it worth celebrating. A small record label that cuts its own path, with a diverse catalogue, a resolute resistance to chase trends, and a commitment to its acts that goes far beyond the profit margins? If only all record companies were run this way. You can read more about the label here, and this weekend it's running a series of gigs to pop a few champagne corks. Pick of the bunch is Sunday night's fandango in the salubrious setting of the Olympia Theatre. The excellent Rodrigo y Gabriela head a rock'n'roll roster featuring Ryan Sheridan, Wallis Bird and Josephine. Happy birthday indeed.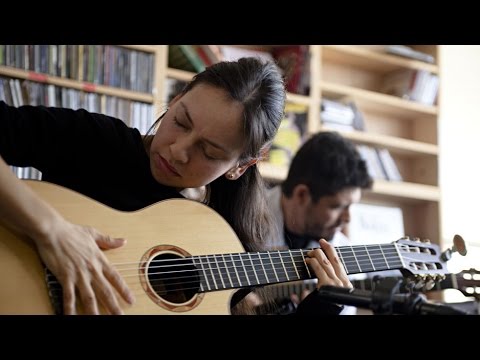 Jazz time: Our recommendations are music heavy this weekend, but that's just the way it rolls sometimes. And it would be remiss of us not to give a shout out to the Down With Jazz festival in Meeting House Square. Taking its cue, sort of, from the anti-jazz protest of the 1930s led by Fr Peter Conefrey, Improvised Music Company is packing 15 acts into the city-centre open-air venue for a weekend of cracking, classy music.
Oko (featuring Shane Latimer, Darragh O'Kelly, Shane O'Donovan and DJackulate) headline the first night, with hip hoppers Mixtapes from the Underground bossing the second, and Sunday sees things get off to an early start at 2pm with Rhombus, followed by the likes of Redivider and Buckley Standard Time. All events are free, but ticketed. See? We might be classy, but we're a cheap date. Oh alright, we're not classy either, but you're paying for the kebab.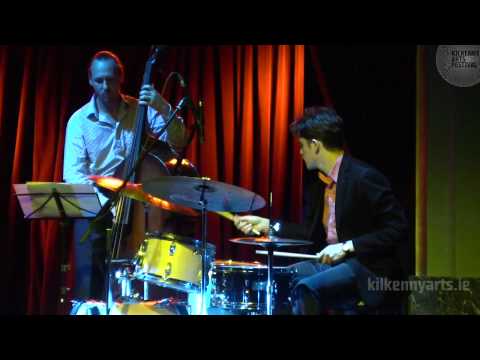 Venice bound: It was with a smile that we read that Richard Mosse had been picked earlier this week as Ireland's representative at the 2013 Venice Biennale, and there's a chance to see for yourself why at the Sirius Arts Centre in Cobh, Co Cork. This show features his work in the eastern Congo, which led to his photo book, Infra. The work in Venice will be a multimedia extension of this project, so colour us excited.
I'll go on: It is astonishing to think that only now has someone decided to hold an annual festival celebrating the work of Samuel Beckett. Enniskillen has the honour of hosting it, as Beckett spent his formative years attending Portora Royal School. The town's connection with Beckett might not be the strongest, but the line-up is formidable. Top of the pile is legendary theatre director Robert Wilson in Krapp's Last Tape. (The Irish Times strictly rations the use of the word legendary. In this case it is entirely justified.) Then there is the sublime production of All That Fall by Pan Pan Theatre – this one will haunt you for months afterwards. Add to this the packed roster of music, art, readings and talks and you have a fine, rich celebration of a a colossus of the arts.