irishtimes.com

- Posted: July 30, 2012 @ 10:55 pm
Like the cut of the Fringe? Here's an Absolut must-see selection
Laurence Mackin
The Absolut Fringe festival is almost upon us, and you have until Wednesday to take advantage of early bird ticket prices – and do try to buy them early, as it puts money in the bank for performers and producers, and means they can potentially sleep and perhaps even eat at night.
Grab a hard copy of the programme ASAP, which in a strange departure this year is almost completely readable. What happened to all that hot pink (well, okay, there's still a good bit in there)? Or the unmanageable programme that was about A3 sized?
Also, the calibre of what's on offer this year seems very strong indeed. Need a few pointers? In no particular order, here are 11 – oh come on, 10 would be much too predictable and very un-Fringe. Get with the hot pink programme.
Like much in the Fringe programme, the abstract for Maybe if you Choreograph Me You Will Fell Better tantalises more than it reveals. It involves one male audience member and one female performer, with the audience acting like a director around a cast of one. Strangely, women cannot go to this show, but may observe the performance. Intriguing and odd – perfect Fringe fodder then.
Briefs promises to pick up where Le Clique and the Pyjama Men left off, with a boisterous and bloody mixture of vaudeville, burlesque, clowning and comedy. Strong language and nudity are guaranteed from this beefcake Australian production.


You rang?
Fidget Feet have carved out quite the reputation for creative, ambitious dance, and Caught should be no different. It involves aerialism, projections and an original score in the Lir's black box studio, in a dark and dangerous show that has its origins in fairytale and its realisation in much more adult territory.
Paperdolls blew me away last year with their debut Fringe show, which turned an empty Smithfield space into a paper maze that opened into an acrobatic aerial space filled with industrial noise and fury. Here's hoping Constellations burns just as brightly.


Irish rope tricks
Thisispopbaby, the wildly ambitious team that ran riot in the Abbey with Alice in Funderland and stole the Dublin Theatre Festival show with Trade, are presenting Elevator, which focuses on a dazzling group of bright young things, where all the world's a playground and plenty of wants need sating.
White Rabbit, Red Rabbit will see some well-known names in Irish theatre performing from a script they have never seen before. The script comes from Iran's Nassim Soleimanpour, and the show has been touring festivals to no small amount of acclaim. With no director, little in the way of a set and a different actor every night, what could possibly go wrong?

Bunny. Boiled
Ponydance won all sorts of fans thanks to the cut of their sparkling wit in 2010's Anybody Waitin'? Since then, they've been touring internationally, so we expect great things now that they are back on home turf with a new show, Straight to DVD. Tracksuits never seemed so stylish.
A sublime, creative band, who've played more than a few cracking shows in Ireland in one of the best venues in the city? You would be a fool not to go and see Efterklang. And you're no fool. You know Mr T? He pities the fools.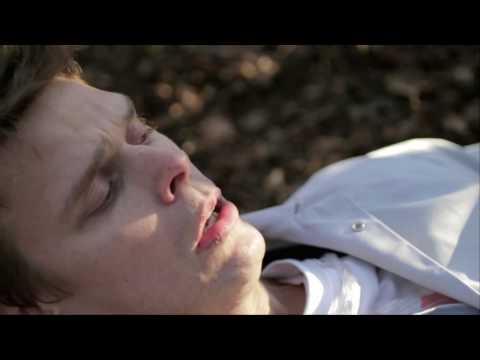 In 1803, Robert Emmet, sentenced to death, made a speech from the dock that shook the government and roused a country. Green Street brings audiences back to the site of that speech for a piece of theatre that hums with history in the very place where it took shape.
Come Rhyme with Me has been bouncing from venue to venue in recent months, rapping and rhyming its way around the place, and now it's coming to the Fringe with two shows staggered just over a week apart. Man your alliteration stations, and get yourself all tied up in verse.
Who can resist shows that get up to their oxters in the dark and twisted side of fairytales? And so it is with Tromlui Phinocchio: Pinocchio – A Nightmare, Moonfish Theatre's hopefully deranged take on the classic tale of lies and deceit. This bilingual show features live animals, puppets, ghosts and foley effects. Bring someone to hold your hand.


Pants on fire not in shot