irishtimes.com

- Posted: July 11, 2012 @ 9:19 pm
One for the drummers … and why there's no such thing as a musician who should've made it
Laurence Mackin
Last week, while half of Dublin was heading to the Phoenix Park to worship at the Stone Roses altar (a band whose charms continue to elude me), I was on my way to do the most musically nerdy thingy I've probably ever done – I was going to see Steely Dan and Sting's drummer play a solo gig.
The drummer in question is Keith Carlock. On the previous night, Carlock had played a packed show at Whelan's with his band Rudder. On Thursday last, he was giving a drum workshop/masterclass/chat and play to a small crowd of about 140 rabid drummers – and me.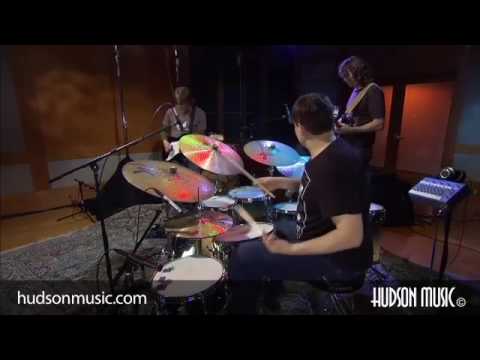 Carlock, for those of you unfamiliar with his work, is one of the finest drummers playing today. Steely Dan, a band notorious for their musical pickiness and complexity, used him for every track on their 2003 album Everything Must Go, which I think is the only time this has happened. He has been with them ever since.
Carlock's style never sacrifices the groove, and he seems to approach the kit not as a single instrument, but as a collection of instruments – imagine the tom toms as the more melodic instruments, the bass and floor toms as the more rhythmic, the snare creating the conversation between the two, the cymbals stepping in where you might expect brass. The effect is to create a kind of symphonic percusiveness, and one where, to use a hoary old cliché, he really makes the kit sing.
The best part of this gig was the opening 20 minutes when Carlock simply got up and let rip, improvising grooves and beats that would knock you off your feet. From there he went into some more cerebral drum talk, talking in detail about technique and approach, and then a bit of colourful banter on his career. (He also spent a bit of time shilling for his sponsor Gretsch drums and, in fairness, the US Custom kit he was playing sounded rich, lush and packed with under- and overtones, especially on his loose-tuned bass drum.)
What struck me about this gig, apart from Carlock's astonishing playing, are a few aspects I've encountered at similar events and when dealing with people who are truly at the top of their game in music – people who are or are close to becoming masters of their art, thanks to countless hours spent in the practice room and the methodical and careful study of their peers and mentors.
Firstly, Carlock's total focus on the job. Carlock talked about heading to New York, not with a vague idea of making it or notions of where he would maybe like to go. He arrived with a specific plan, knowing exactly who he wanted to play with and where he wanted his career and his playing to go. The beauty of it is that it worked. Shortly after he arrive in New York he found himself playing with Wayne Krantz, and within a year he was gigging with Donald Fagen and Walter Becker of Steely Dan – which is a bit like arriving to England clubless and within a year finding yourself playing Champion League football with Liverpool*.
Secondly, there was a total lack of ego on display. Do not confuse this was bashfulness. There was no doubt in my mind that Carlock knows exactly how good he is – which does not preclude him from knowing there is always room for improvement. But he was friendly, open and honest and more than happy to sit there, shooting the breeze or playing for as long as we were willing to listen. Here is a man who spends most of his time playing with the best in the business to stadiums full of fans, and yet he can change gear to playing in front of a 100 or so just as committed fans without dropping his game, losing his generosity of spirit in the performance, or shoring up his ego with an entourage or an aloof manner.
This kind of professionalism put me in mind of something I've heard from several musicians, some who have "made it" and some who are still struggling to pay the bills. Put crudely, there is no such thing as a brilliant musician who should have made it, but just didn't get their break. If you're good enough, you're good enough, and if you also put in the work, the "break" – or, more accurately, the result of years of working, practising, playing and improving – will come along and look after itself.
For musicians, that's the challenge – matching the ambition with the ability and with the work ethic. And if you manage, like Keith Carlock, to avoid becoming a swaggering, 28-inch-rimmed Hummer of hubris along the way, you can call yourself a true professional.
* The author reserves the right to dream of the (imminent) day when the 'Pool are back where we belong