irishtimes.com

- Posted: July 5, 2012 @ 7:56 pm
If you only do one thing this weekend . . . get some vice into you
Laurence Mackin
New space: There was good news on the theatre front this week, with the reopening of TheatreUpstairs. After a two-year absence, the theatre has found a new home above Lanigan's bar on Eden Quay, Dublin 2, under the stewardship of Karl Sheils. It is opening in style, with a premiere of a new Jimmy Murphy play, Perfidia, which runs until July 14th at 1pm lunchtime slots. The production is Peter Gaynor's first foray into directing, and stars Roseanna Purcell and Una Kavanagh.
While there, you can also check out Up, an exhibition of paintings by Helen McNulty. When most of us get on an aircraft, we pop in headphones or get stuck into a book. McNulty has spent the past 10 years of flying staring out the window, sketching and wondering, and these paintings are the result of that.


House proud: You can barely move in theatreland at the moment without bumping into a Tom Murphy play, but the Abbey's current production of The House is well worth seeking out. The play's themes of emigration and the search for home have a particularly poignant relevance today, and this production has a heavyweight cast and crew, with Annabelle Comyn directing, and featuring Eleanor Methven, Declan Conlon and Cathy Belton.
The Abbey has previous when it comes to Tom Murphy plays, to put it mildly. It has produced 23 of his works, dating back to the staging of Famine in the Peacock in 1968. In this video, Aideen Howard, the Abbey's literary director discusses the theatre's 40-year relationship with Murphy.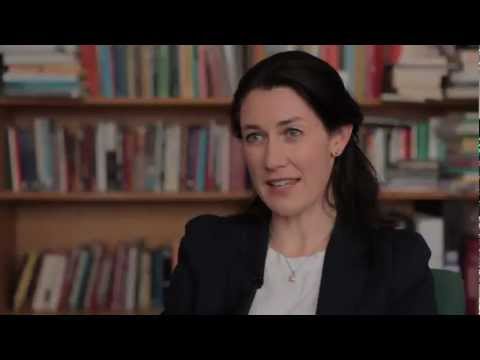 This production, according to Peter Crawley writing in this newspaper, is a "perceptive and beautifully-pitched revival" that "delivers competing visions of Ireland – its sentimentalised memory and its riven reality. The plot is thick with a drama of dispossession, longing and sexual tension, but it's the friction between those visions that gives the production its nervy hum."
More vice, less virtue thanks: Last year I managed to make it to the Kinsale Arts Festival for just one night, and was left raging that I couldn't stay longer. This year, the festival is proving even more enticing with a vice and virtue theme. It is also taking a typically individual approach to venues, with shows and performances in spaces from the stunning Charles Fort to an inflatable theatre, a boat and a cave. The latter is the venue for Jan Hendrik Rubel's Tideways; Flooded Music. Meanwhile, Crackpots restaurant will be hosting Dramatic Dinners, where you might actually have to sing for your supper. There's also a strong discursive element to the programme, with one show featuring Eden Project founder Tim Smit in conversation with Lord David Puttnam, delivering their singular take on how the world can be recreated. I interviewed Puttnam recently and it was a nothing less than a privilege
Banging tunes: For those of you not storming the Phoenix Park to rip it up with Swedish House Mafia, Tinie Tempah, Snoop Dogg, Calvin Harris and the Original Rudeboys, you could do a lot worse than finding yourself in Whelan's from 2pm on Saturday. Popical Island is launching its latest compilation album, and is holding an admission-free all-dayer, featuring the likes of Grand Pocket Orchestra, Groom, Mumblin' Deaf Ro, Land Lovers, Little Xs for Eyes, Patrick Kelleher, Squarehead and Yeh Deadlies.
And if you stay put, you can check out the light and sound show of Elevens, who are touting their new EP New Beginnings from 8pm. How's that for a grand way to pass the day?


This is one of those weekends where you are spoiled for choice for arts and entertainment. We'd love to tell you more, but we're already late to go and check out Keith Carlock at the Sugar Club. Who's that you say? Well here you go.