irishtimes.com

- Posted: June 28, 2012 @ 5:39 pm
If you only do one thing this weekend . . . storm the beaches
Laurence Mackin
All at sea: Recently, while travelling the highways and byways of Sligo, I heard of one highlight at this weekend's Sea Sessions that is well worth keeping an eye out for. Last year, both apparently and allegedly, a gang of lads were hanging around of an evening and amusing themselves by throwing a rope over the roof of a house. They then tied the end of said rope to one of the gang and the other end to a car, which they then drove slowly, thus pulling each other up and down, like a DIY version of Funderland. When this grew dull (after about three gos apiece, apparently), they decided to commander a boat and head for the Sea Sessions across the bay, which was then in full flow.
Unfortunately, owing to circumstances completely within their own control, they overshot the cheerful bay of Fundoran, and ended up somewhat further north, marooned in somebody's back garden – that somebody then had to drive them to the local garage as their boat's engine had run out of fuel and they had no means, or indeed inclination, of leaving.
This year, rumours abound that the gang are all set to repeat the raiding party and, should they succeed in storming the beaches of Bundoran, they are going to try and take the main stage. Well, at least if that doesn't work, you can always amuse yourself with the likes of The Minutes, Fujiya & Miyagi, the Kaiser Chiefs (though why anyone would inflict that lot on themselves is beyond us), Jape, We Cut Corners, and the excellent Toby Kaar, who delivered a storming set at this year's Forbidden Fruit.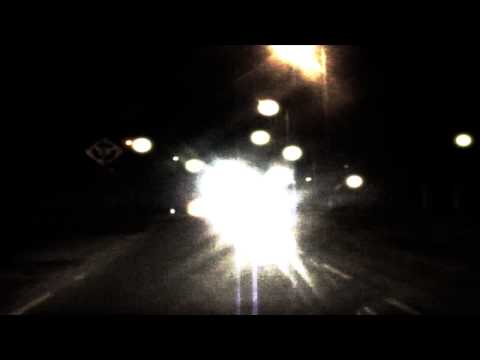 Midsummer moments: Meanwhile, at the other end of the country, the Cork Midsummer Festival is preparing to call it a day for another year. Berlin Love Tour, a Tom Creed idea made flesh by Lynda Radley, and with Hilary O'Shaughnessy delivering a definitive central performance, takes punters on a tour of Berlin's famous sites, and a few of her own tales of rack and ruin. The staggering Ciudades Paralelas has a few dates left to run, as does Dylan Tigue's ambitious Record, and then there is a:Volution, in which a contemporary chamber ensemble and choir perform with live electronics, samples, tape loops and AV and lighting design, in an immersive surround-sound setting. The show was created by Peter Power and David Duffy of Eat My Noise, and is conducted by John O'Brien.

Under siege: Imma is currently enjoying its holiday at the NCH, and part of its current offering is a fascinating filmwork called 1395 Days Without Red. It takes the siege of Sarajevo as its inspiration, and is a collaboration between Albanian filmmaker Anri Sala and American composer Ari Benjamin Meyers. The siege began 20 years ago this year, lasting 1,395 days – the longest siege in modern warfare.
It's perhaps most vivid in our minds for creating "Sniper Alley", where those within the city would dart from one side of a road to another, while snipers in the hills around the town took shots. (Incidentally, Anthony Loyd's book My War Gone By, I Miss It So is an excellent portrait of the wider conflict and humanity at its best and worst.)
The film follows Spanish actress Maribel Verdú, as she makes her way through the city, while the Sarajevo Symphony Orchestra plays Tchaikovsky's Sixth Symphony, the Pathétique. The exhibition continues until July 15th, so catch it while you still can.