irishtimes.com

- Posted: May 31, 2012 @ 7:20 pm
If you only do one thing this weekend, have at least five daily portions of Forbidden Fruit
Laurence Mackin
Festival: There's only one party in Dublin this weekend, and it's spreading out into the city. Forbidden Fruit is taking over the Royal Hospital Kilmainham for its second year, with more stages, more acts and a punchier line-up than last year. Is there anyone left that doesn't know Wilco, New Order, Leftfield and the like are coming to town?

Further down the roster are some cracking local and international acts. Swedish outfit The Field might be in with a shout for set of the day away from the main offerings on Saturday. Sunday looks like the best day with Austra, Grimes and The Rapture setting out their stalls before headliners New Order boss the fields. Also, keep an eye out for Daithi who was apparently doing extraordinary things at last week's Drop Everything festival, at least if this is to be believed.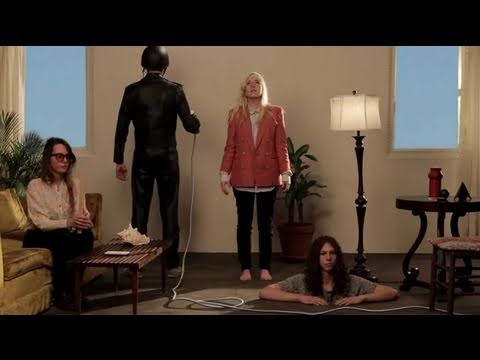 And on Monday, the indie crowd get to have their day in the (hopefully) sun with Field Music, Beirut, Chromatics and Wilco the main draws.
Forbidden Fruit? Colour us tempted. I'll be there for most of the weekend, tweeting via @laurencemackin and @thetwicket, with blog posts to follow here, so drop us a line if you see a set that is scintillating, scandalous or simply worth shouting about.
Intriguingly, the city's venues have taken it upon themselves to set up afterparties on the various nights: The Button Factory has Austra DJing on Saturday after a performance by The Field, with Modeselektor and The Rapture in action on Sunday night. Twisted Pepper has Friendly Fires in DJ mode and Ben Klock of the Berghain on Sunday (tickets for those shows can be bought in advance). And over at the Grand Social, Nightflight will be celebrating four years in business on Saturday with Shock World Service head honcho Jon Averill together with his brother Gareth (Great Lakes Mystery) providing live visuals. Click here for more on these and other parties.
Books: Things are perhaps a little more sedate down Listowel way this weekend, but expect it to be in full festive fettle as its annual prestigious Writers Week is now in full swing. Tomorrow (Friday), you can catch Patrick DeWitt in conversation with the charming Sinead Gleeson – if you haven't read The Sisters Brothers than you should stop reading this post immediately and go get yourself a copy. On Saturday, Paul Howard will be giving a vital insight into the life of one man's best friend, Triggs. And the Sunday highlight could well be the final of the adult storytelling competition.
Hip hop: Those Langers in Dublin can shove their fruit where they want – Cork has its own thing going on this weekend with Livestyles, a hip-hop festival featuring breakdancers, rappers, graffiti artists and DJs. There'll be a breakdance contest, a graffiti jam, workshops and gigs, and Hypnotic Brass Ensemble will be heading south from their set at FF to play in Cork on Sunday night. Click here for the further necessaries.
Roryfest: Here's a little tip if you find yourself in the madness of the Rory Gallagher Festival which takes place this weekend in the great bluesman's birthplace of Ballyshannon, Co Donegal. As the day goes on, things tend to get more raucous and people tend to make their way down the hills of the town, gravity and, well, booze having its inevitable effects. So if you walk up the town in the evening you'll find the higher you go, the more quiet and subdued things get until you find yourself in the glorious Dorrian's Thatch Pub. But why would you want anything subdued when you can tussle with the likes of Horslips, Dr Feelgood, Mick Taylor, Brian Robertson, Pat McManus Band and Sinnerboy? G'wan. Do Rory proud.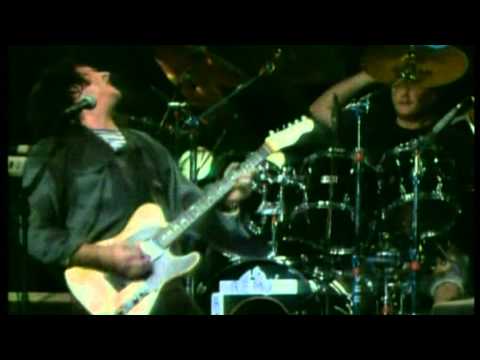 Theatre: Druid are celebrating the work of Tom Murphy in fine style with its performance in rotation of three of his finest works: Famine, A Whistle in the Dark and Conversations on a Homecoming. If it's good enough for the likes of New York's Lincoln Centre and London's Hampstead Theatre, it's certainly good enough for the likes of us. Lorna Siggins has a superb piece in today's Irish Times that goes behind the scenes of the production and shines a light on what it takes to produce work of this calibre, and gives an insight into the tenacious attention to detail Garry Hynes brings to each show. Read it here, and click here for more on this terrific selection of work.