irishtimes.com

- Posted: April 26, 2012 @ 8:41 pm
If you only do one thing this weekend … get down to the 'Batter
Laurence Mackin
This week's selection comes from Roisin Agnew.
Fundraiser:The lovely people of The Joinery kick off a celebration this Friday to raise some well-deserved mullah for the small joint with a big heart that keeps the faith going among the really-very-good creative souls out there. Set to Hector Castells's visuals, the line-up seems likely to catapult one into the wee small hours, featuring Donal Dineen and Niwell Tsumbu, Patrick Kelleher and His Cold Dead Hands, Legion of Two and with a Skinny Wolves DJSet to boot.
But if you still feel you haven't had enough of the indefatigable Monsieur le Dineen, crawl out from your rock on Sunday and come to Listen at Lilliput for a night of new composition and music. The BYOB set up will include compositions and performances by delicious Michael Fleming, Donal MacErlaine, Laura Hyland, Arun Rao and storytelling by Oh-aisseaux. Taking place in the cosiness of Lilliput Press andy likely to feature some of the Stoneybatterites who survived Friday's boogie, this could be the perfect soulful wind-down to the weekend. It's all happening in the Batter this weekend.
Cinema: Some time ago I spent many nights listening to "The Night They Drove Old Dixie Down" around my friend's kitchen table in the feint glow of a bare tlights-bulb, watching Youtube snippets from The Last Waltz.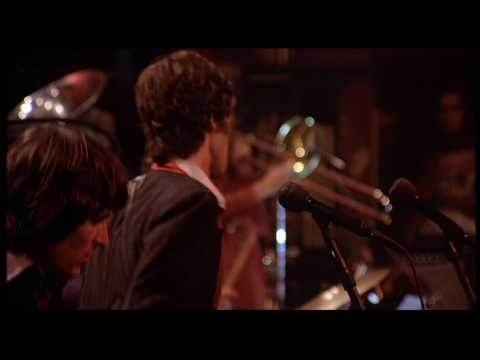 In a small way Levon Helm's death last week marked the end of an era for those of us who huddled around that computer squinting through the smell and the smoke. So here's to Levon and here's to The Lighthouse who are paying tribute to The Band's legendary drummer with a screening of Martin Scorsese's Film, which immortalised the zeitgeist of an epoch, following the band ahead of their last ever concert. Robbie Robertson and the other members along with Van Morrison, Muddy Waters and Neil Young all star in this gem of a classic.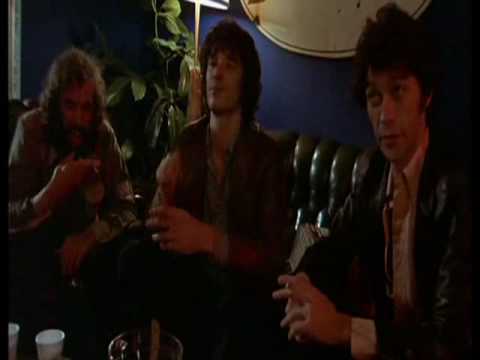 Brazilian music: Serious rhythms and dancing are in store for those heading down to The Workmans this Saturday. Whirligig VIII will serve up an all-Brazilian musical feast with two Brazilian exports representing the two heart-beats of Brazil – Sao Paulo and Rio de Janeiro.
The Trio Corrente are a regular piano-trio whose rearrangements of classics encompass the vast body of Brazilian music. From Rio's urban sensibility comes Lucas Santanna, who combines Brazilian sound in its full lilting sensuality to electronica.
With special guests Disco Brazil and DJ Lex Woo, and with caipirinhas flowing freely at the bar, you're likely to get seduced into letting you're hair down and letting your moves out to play for one big blow-out.
Talk: Where better to discuss the Joycean quote "Mistakes are the portals of discovery" than The Special Criminal Courthouse where Wolfe Tone and Robert Emmet were famously put on trial. The new Trailblaze event will be taking place on May 1st, discussing the accidentally delightful and inspiringly disastrous mistakes that inform individual experience. Chief chatters of the evening will be Dominic Campbell (Bealtaine), Margaret E Ward (Journalist and Founder of Women on Air), Colm O' Gorman (Amnesty), Michael Barron (BelongTo) , Maeve Higgins (Comedian/artist) Fiona Hallinnan (Artist) Colm Keegan (Poet, Writer) and many more, with music provided by loveliness itself, Katie Kim.
The panel of ardent believers, talkers and doers promises to set a big fire under the behinds of all attending, spreading the DIY culture these events are becoming famous for. We look forward to our dose of rocket fuel. Go get inspired – be one of the audience members to take the floor and have your say by sharing your own experience of mistakes as generators of creativity. Speaking in public may be just one of them!