irishtimes.com

- Posted: January 11, 2011 @ 5:28 pm
Kristin Hersh – an inspiring Muse
Laurence Mackin
Never in all its frequent daydreams (What is the point of cats? Where do pond ducks go in winter? Has anyone ever actually seen a Nielsen TV ratings box?) did this blog think it would find itself recommending a teenage girl's diaries as top-drawer reading material, but we live in strange times, and the girl in question here is Kristin Hersh.
Those of you of a certain vintage (who have perhaps worn your parents' drab jumpers over ripped jeans, swore you were the only one who really 'got' Eddie Vedder's lyrics, and remember when Seattle was the centre of the musical universe), will no doubt remember that Hersh was and still sort-of is the lead singer of the seminal band Throwing Muses, a pioneering indie rock group that never seemed to allow commercial interests to bother them in the slightest. They were the first US band signed by 4AD and Hersh continues to be an innovative thinker, in both songwriting terms and when it comes to how she releases her music (most of her recent material has been released for free under a Creative Commons license and her latest album, Crooked, was released as a book).
But back to those teenage diaries – her latest book, Paradoxical Undressing, is based on a diary she started at the age of 18. At this stage, the Muses were in the early stages of fame and trying to make a full-time living out of music. The title refers to the condition where by people suffering from hypothermia believe they are burning, and will take off layers of clothes – its relevance quickly becomes apparent. Hersh was diagnosed with schizophrenia and bipolar disorder, and a childhood accident left her with synaesthesia – she began seeing music as colours, and also began hearing music in her head that she was powerless to drown out or stop playing. All of this leads to insomnia and a slow mental disintegration that culminates in a suicide attempt. What follows is an arduous and compelling recovery, while Hersh deals with an unplanned pregnancy at the age of 19.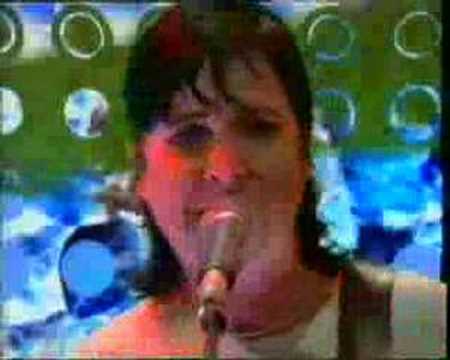 Throwing Muses on The Word. Is this too recent to be nostalgic about?
It helps that Hersh is a disarmingly warm and honest writer, with a fiercely burning intelligence. Her wit and passion for art are the touchstones of the diary, and of her late teenage years, and this is a terrifically affecting book. Hersh also has a fantastic band of characters to call upon, none more colourful than Betty Hutton, her partner-in-crime in college despite the 45-year age gap between the two. Hutton is larger than life, and constantly peppers her loud conversations with advice given and received from various Hollywood stars who she claims she made friends with when she was the hottest ticket in Tinseltown (that all of this is true comes as no surprise by the end of the book).
Just the other day I was writing about how fluently John Healy wrote about alcoholism in The Grass Arena, and here, Hersh writes vividly about mental illness. This is the voice of a razor-sharp teenager struggling with problems that would crush most adults and it is one of the few books that will perhaps find common ground with teenagers and their parents, not to mention the fact that there is plenty in there about the space between art and music (fuel for a blog post for another day, methinks).
Best of all, Hersh will be in Dublin on Friday, January 21st giving a reading and performance at Waterstones on Dawson Street at 6.30pm – just in case you need a little inspiration in person. Tickets are €6 , redeemable against a purchase of the book. You can call the shop on 01-6791415, but I did this and was told you need to stump up the cash in person, so to make sure of your tickets call into the Dawson Street shop. At present, they have only about 50 left.