irishtimes.com

- Posted: December 10, 2010 @ 11:40 am
If you only do one thing this weekend . . .
Laurence Mackin
Hear: Most of you in the capital will be getting a little Godspeed in your life tonight at Tripod, but as a cracking alternative Dave Celia is in town tonight, followed by a small tour to Galway and Cork. He played a few dates here in the summer ahead of a Glastonbury show, and his engaging, crafted songwriting is well worth checking. But don't take our word for it – have a look here and make up your own mind.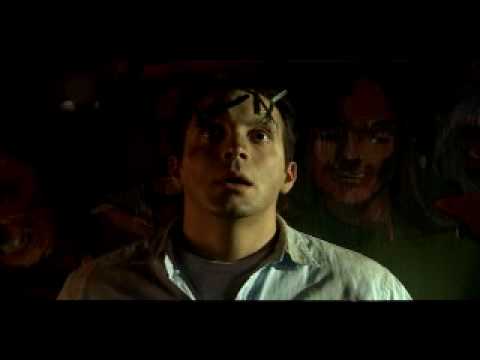 See: Need a little outrageous colour in your life? Thisispopbaby have a habit of throwing the best parties in town, and Queer Notions, its mini-festival of queer performance, art, music, film, politics and whatever you are having yourself, is leading the Project Arts Centre in Dublin on a merry dance until tomorrow night. Check out Mark O'Halloran's new play, with Tom Creed calling the stage shots, and Neil Watkins will be as shocking as one would expect. Set your cheeks to blush then.
Stare: The Mermaid Arts Centre in Bray is one of those lovely spaces that makes you think some good came out of the boom. Its current show is an inventive and witty response to Warren Buffet's acerbic comment about the markets that "Only when the tide goes out do you discover who's been swimming naked". The cheeky scamps.
Tune in: In an outrageous bit of provocation, I urge you to tune in to Phantom FM on the wireless tomorrow morning to hear Team Ticket show those part-timers over at Day and Night magazine who is boss in the music stakes. The Kiosk arts and culture show is holding it's annual music-pop quiz, with a crack outfit from the Ticket headed up by Jim "The Knowledge" Carroll taking on the best the Irish Independent can muster, lead by John "Mixmaster" Meagher. Also valiantly flying the Ticket flag will be Lauren "Knuckles" Murphy and Sinead "Pulls hair and pokes eyes" Gleeson. For back up in this knock down drag out music dust up, Meagher will be calling on Eamon "Rumblefish" Sweeney and Niall "Knifefight" Byrne. There will be blood on the dancefloor. Tune in from 11am tomorrow.
So that's our little amuse-bouche for le weekend (there's nothing like some faux French to add a touch of class to proceedings). Feel free to leave your own five-star promos below. Last night we were otherwise occupied, but we heard that Caribou's set went down a storm, so here's a little something for those of you who missed it.