irishtimes.com

- Posted: September 4, 2010 @ 1:00 pm
Electric Picnic – Day two
Laurence Mackin
It's getting very political over in the Leviathan area today. At this very moment, Sean O'Rourke is testing a panel of festival personalities, including this paper's Conor Pope, on their knowledge of current affairs. Expect howlers aplenty, but for a guaranteed bun fight, I imagine the History Ireland Hedge School discussion on Irish neutrality is a safer bet. Former Respect MP George Galloway (who was recently interviewed here) is in a room with TCD lecturer Eunan O'Hailpin, former diplomat Eamon Delaney and T Ryle Dwyer (rumours of Tony Blair putting in an appearance later in the day are wide of the mark).
David McWilliams will be in action again later tonight at 7.30pm, this time focusing on whether there can be peace in the Middle East, with Galloway again donning his sparring gloves, along with journalist Eamonn McCann, former Fox commentator Rachel Marsden and the founder of The Gulf Intelligence news service, Seán Evers.
However, the 5.30pm slot could be the best and is certainly the most star-studded, albeit for a niche audience. For an hour and a half, some of the top comics and graphic artists in the business will be dissecting and debating the "sequential art" scene. The heavyweight panel includes Pat Mills (2000 AD), Steve Bell (Guardian), Emma Vieceli (Manga Shakespeare), Phil Barrett (Matter) and Mel Gibson (Northumbria University). It'll be hard to get a word in edgeways with that lot and this kind of line-up is a serious coup for the Leviathan crew.
To cap the evening's arguments punk folk maestro Jinx Lennon will be testifying like only he can from 8.30pm. The man from Dundalk with fire in his belly – fantastic. Here's what you'll hopefully not be missing.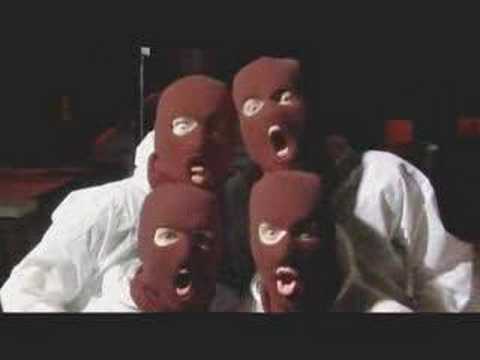 Yesterday, Paul Murray, Chirs Binchy and Cormac Kinsella went down a storm with a small and select crowd at the Literary stage – Murray's reading was particularly frenetic and entertaining. Today, Dermot Bolger will be hosting Roddy Doyle and Irvine Welsh at 2.30pm, and Carlo Gebler and Gerard Smyth at 5pm. It's a women only affair at 3.45pm when Mary Wilson will be in conversation with Justine McCarthy, Tara Buckley, Kathy Sheridan and Sara Burke. But the biggest interest of the day will probably be for the crime-writing slot at 6.15pm. Declan Burke, Arlene Hunt, Declan Hughes and Gene Kerrigan will be sharpening their knives to discuss why it was Colonel Mustard in the library with the candlestick. Probably.
The unbridled madness of Chaos Thaoghaire will be taking over the SpeakEasy today and tomorrow from 4pm to 6pm. Expect, well, something involving storytelling and cabaret – other than that, it's hard to pin down. You can also catch the highly opinionated women of the Anti-Room blog between 3pm and 4pm today and tomorrow, with a focus on the role of women in the media.
Around the festival itself, it's the little unexpected bursts of art that can raise a sudden smile, rain or no rain. The Wood Collective's wave-like wooden structure has been getting all sorts of ooohs and aaahs from festival-goers, who've been draping themselves in and on the things. The oversized Penguin paperbacks scattered around the Leviathan field are a nice touch, and Paul Gay's Kaleidescape installation is winning all sorts of fans, particularly children (or simply those like me of the childish variety). The installation is a combination of the largest Kaleidoscopes in Europe, merged with sound, colour and movement. A terrific, otherworldly experience.
But enough writing about it, it's time to get out there and enjoy it. As ever, we're on the fancy pants Twitter feed @laurencemackin, and @thetwicket and @jimcarrollOTR seem to be in 17 places at once. Also, if you're onsite, check out the all singing, all dancing, all glossy Daily Ticket. It's better than a smack in the mouth.