irishtimes.com

- Posted: March 1, 2011 @ 10:11 am
I'm loving it…
Conor Pope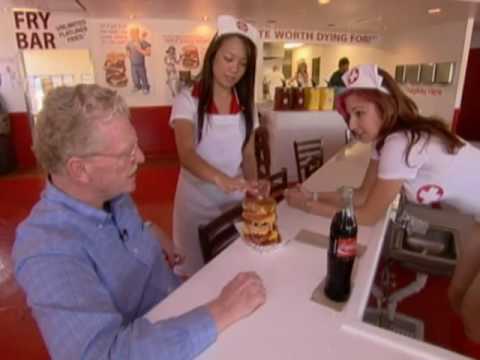 I wrote a piece a couple of weeks back about a move among some restaurants to include nutritional information about the food they serve on their menus.

Bay, in Clontarf, was first out of the traps with a menu containing a dizziying array of logos and icons detailing exactly what went into evey meal. I went in for something to eat and learned that the full fry I craved – I was a little, um, congested that morning – had 1500 calories while the healthy option beside it had just 500. Cursing the do-gooders I went for the non-greasy option instead. I even had a Virgin Mary (40 calories).
Eamon O'Reilly of One Pico in Dublin is also leading the charge partially out of self-interest. "I have my own health problems and would love to go to restaurants and be given the option of eating well without feeling guilty about it the following day," he told me
With that in mind 30 per cent of his menus are healthier options. Effectively there are three starters, mains and desserts that are devised to be lower in fat, salt and calories "Whether this will have legs, I don't know but I am going to give it a bash."
It will be interesting to see if it does have legs but I think it's a great idea.
Unlike that heart attack restaurant which featured on CBS news a while back. That's just stupid. Havnig said that, I'd definitely eat their monster burger…