irishtimes.com

- Posted: May 18, 2010 @ 10:17 am
The Power of Victimhood
Deaglán de Bréadún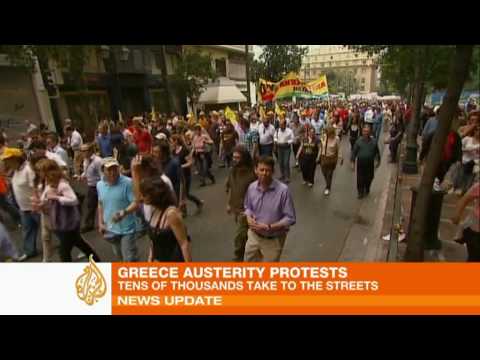 There is another Right to Work demo tonight at Leinster House. You can bet the Gardaí and other security personnel will be more prepared this time. The aggro last week was small beer compared to what has been happening in Greece or Thailand but clearly there are a few protesters who want to leave aside the speechifying and get into serious confrontation with the State.
My bet is tonight will be pretty quiet and peaceful apart from the rhetoric on the platform.
The Greek revolt seems to be dying down. From the point of view of the demonstrators it was extremely unfortunate that three people, including a pregnant woman, were burnt to death in a bank during one of the protests.
To be coldly clinical about it and this is not cynicism, just harsh reality,  it's supposed to be the other way round. The "fascist pig-police" are meant to show their "inherently brutal" nature by clubbing to death some unfortunate sociology student in his early 20s.
Time and again that type of incident has awoken mass sympathy for the protesters whose subsequent demos increase exponentially.
Force is not the key factor in modern politics. Victimhood is what you need.
Look at our own struggle for independence. If the British hadn't executed the leaders, then 1916 would have gone down in history as another failed putsch, in the same tradition as Robert Emmet's minor revolt or the abortive Fenian rising of 1867. They would probably still be talking about the innocent civilians who were killed in crossfire as a result of the "undemocratic" action taken by a tiny group of  "fanatics".
The ambush that Kevin Barry took part in was of no signficance in military terms. But the jaw-droppingly stupid decision to hang the "lad of 18 summers" changed the climate of opinion throughout the country.
Terence MacSwiney said it was not those who inflicted most but those who endured most who would prevail. He proved that with his own hunger-strike.
The only thing the State needs to fear about demonstrations such as the one planned for tonight is that some young protester is badly injured or worse in a confrontation, giving rise to widespread public anger and more and more, bigger and bigger demos, more and more frequently,  after that. But that is very unlikely to happen. At least not  this time.