irishtimes.com

- Posted: May 13, 2009 @ 7:25 pm
Joe Higgins and Canada's famous Mouseland narrative
Harry McGee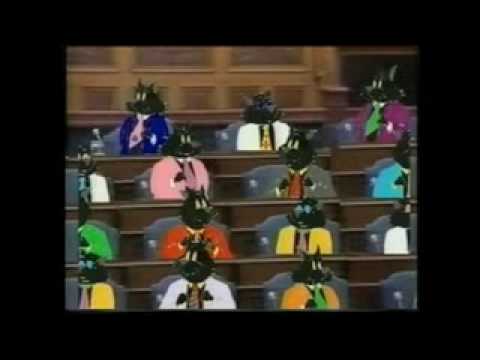 Joe Higgins introduces a famous speech given by Tommy Douglas of the New Democrat party in Canada in the 1960s. It was subsequently animated, much like Give Up Your Old Sins.
It's a wonderful piece of film, another powerful political allegory where animals are the stars!
Higgins rues the fact that the New Democrat party later became 'coalitionists'.
That's a bit of a problem isn't it.
An unwillingness to compromise.
If the Socialist Party won't enter any alliance, they will have to give us their prediction as to when they can win a majority of seats in the Dáil. In the long run, effecting change means more than being a voice crying out in the wilderness.
Maybe it's just me, but it's very hard for me to visualise Joe Higgins as a mouse!