irishtimes.com

- Posted: June 29, 2011 @ 1:32 pm
Audi RS5 – delightfully bonkers
Michael McAleer
This week's car won't be something you will see a lot of on the roads of Ireland in 2011. With a 4.2-litre V8 petrol engine, it has emissions of 252 g/km meaning you will need to pay €2,100 per year in annual road tax. It is Audi's RS5 and it is the ultra high-performance version of the pretty Audi A5 Coupé, a car which has been selling pretty well in Ireland since its launch a few years back. The car really looks the part. On first look it could just be a well-appointed A5, but the 20" alloy wheels, huge air intakes and massive exhausts at the rear are a signal of the car's intent.
Audi tend to reserve the RS badge for something special and the RS5 is just that. The power is absolutely ferocious. And that noise is incredible. 0-100km/h takes just 4.6 seconds and this time around Audi have employed a 7-speed S-Tronic transmission to keep all this power under control. This is a double-clutch transmission similar to Volkswagen's DSG box and it is super smooth.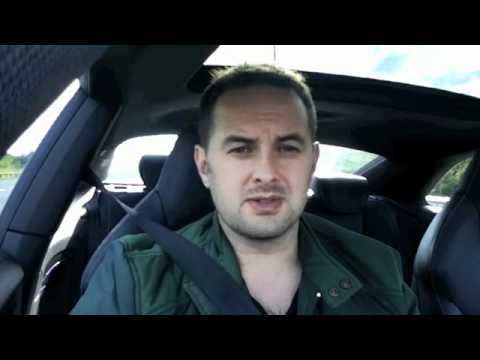 Naturally with such power you need to keep it under control and quattro all-wheel drive does that. It makes for limpet-like grip. If you have a heavy right foot or even if you don't the fuel economy is almost comical. Fuel consumption on paper is 10.8 l/100km but even that is ambitious in reality. The running costs of this car would be vast. And that would be after you had paid the €102,800 price. Our test car had a further €20,000 worth of optional extras added, which included an astonishing €529 for Bluetooth, something you now get as standard on a Nissan Micra. The key, which is an 'advanced' key cost over a grand. So this is most certainly a car to grace a lotto win or a banker's bonus. It is magnificent though.
There isn't really any need for this car in Ireland and it is impossible to explore even half of its performance legally, but for anyone with this money then it could make a very nice toy.