irishtimes.com

- Posted: May 18, 2011 @ 9:51 am
New Opel Zafira revealed
Michael McAleer
Opel has sold more than 2.2 million units of the Opel Zafira across two generations and now the third generation of the popular MPV has been revealed.
The new car has grown in size and now sits on a longer wheelbase (+57mm) and has a significantly wider front and rear track. With 65-litres more Bootspace than the model it replaces in 5-seat format, this 710-litres can expand out to a massive 1,860-litres with all of the seats folded flat.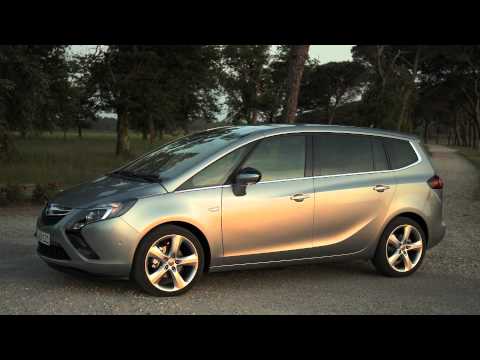 The new car features all-new styling, very much in line with the most modern of the range. There are distinctive twin boomerang graphics at the front and the now familiar Opel centre crease and trapezoidal grille. Opel's Flex7 seating system, which has always been a clever system, is now upgraded to provide even more functionality.
The 3rd row can be folded flat and the 2nd row has been redesigned. Instead of a bench seat in the 2nd row, there are three individual seats that can be folded flat and individually moved. There is now an optional Lounge Seating system, which Opel say will offer "limousine-like space and comfort" and with this option the back of the middle seat folds down and turns into an armrest. The outer seats can also slide towards the centre of the car. There will be a range of new storage solutions including the FlexConsole, which is a modular and moveable storage box.
There is a range of new tech in the new Zafira, including Adaptive Cruise Control (ACC) and a Collision Mitigating Braking System (CMB) and these will work with new items like the Opel Eye front camera and Traffic Sign Recognition to keep drivers safe and legal. Opel's clever FlexRide chassis will be offered as an option in the new car, which features a comfort-orientated 'Tour' mode in addition to the Sporty 'Sport' mode and the well-balanced standard setting.
The choice of engines in the new model is going to consist of three outputs of the 2.0-litre CDTI with 110hp, 130hp or 165hp or two outputs of the 1.4-litre turbocharged petrol version with 120hp or 140hp. There will now be Stop/Start technology to keep fuel economy and emissions low, although we haven't seen figures on this yet.