irishtimes.com

- Posted: February 22, 2011 @ 5:43 pm
Mazda Ice Race 2011
Michael McAleer
I find myself doing it again. I promised after last year's Mazda Open Race that I wouldn't do it again, but just 12 months later here I am racing against ex-F1 driver's, drifting champions and ex Rally drivers in a race on a frozen lake. So as you might expect I am seriously outclassed.
It was pretty embarrassing in 2010 to be shown up to be the very 'average' track driver than I freely admit to be, but so good was last year's event that I couldn't really resist having another go. While last year was on a tarmac circuit in Adria, Italy, this time around we are in northern Sweden where it is -20 degrees during the day.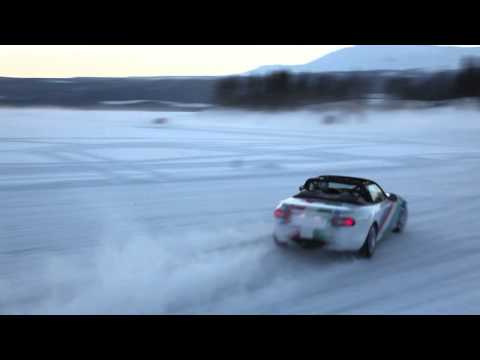 Day one involved getting used to the track, which took some getting used to because it is incredibly slippery. But it is fun. You spend most of the time driving out of your side window and never get out of third gear.