Live from The Irish Times Motor Show
Sunday 27th February:
TV presenter Kathryn Thomas and professional rugby player Rob Kearney are due to attend a special live screening of this Sunday's RBS 6 Nations game against Scotland, at the Audi stand at this weekend's Motor Show in the RDS.
Rob is expected to present a special pre-game Q&A session, which is an addition to the Audi stand so that car enthusiasts won't be sacrificing the event while enjoying the exhibition.
Audi is also presenting two concept cars at both the 'Electric Avenue' and 'Legends Arena' areas of the show. The €1.3 million Audi R8 "e-tron" will be making its Irish debut following its recent showcase in the U.S and Germany. The Audi R8 Spyder will be showcased outside the venue and racing fans will get to see the R15 TDI Le Mans car that last won the 24-hour event.
To keep the kids entertained, special Audi tricycles present little ones the opportunity to have their first driving experience, upon completion which will see them receive their "first driver's licence".
The Irish Times Motors Helpdesk is available at the rear of the show. Here, Michael McAleer and Paddy Comyn are on hand to answer your motoring questions and will be happy to give any motoring advice.
———————————
Day two of The Irish Times Motor Show and today the show runs from 10am to 6pm and already there is a big crowd coming through the doors. There has been a great response to the "My First Licence" section with lots of kids getting their scrolls as they learn the basics of the Rules of the Road.
We are here live at The Irish Times Motor Show where there has been a huge turn out to the event so far. There were queues at the door this morning at 11am when the doors open and it has been very busy ever since. The days has proven to be a massive success so far, with numbers far exceeding earlier expectation.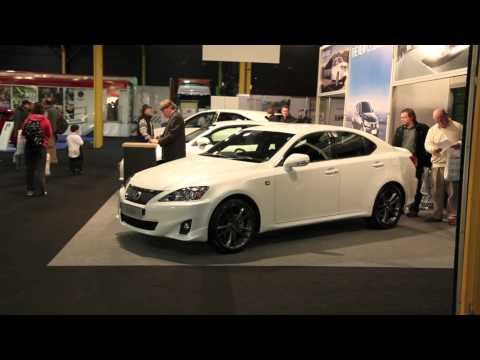 Probably one of the big crowd pullers has been the Nissan LEAF, with great interest in the electric vehicle, which goes on sale here in Ireland next month.