irishtimes.com

- Posted: October 27, 2010 @ 11:19 am
The Motoring Week: Friday 29th October
Michael McAleer
Friday 29th October: (6.01am)
We are off to Barcelona this morning to drive the new Volkswagen Passat, which is set to be a massive-seller in Ireland. We will bring you live coverage from the event as it happens throughout the day as well as some first impressions on the car.
You can read the review of the new Passat this Wednesday in The Irish Times Motors.
Thursday 28th October:
Here are some initial details on the Astra Sports Tourer. You can read the review in this week's Motors on Wednesday.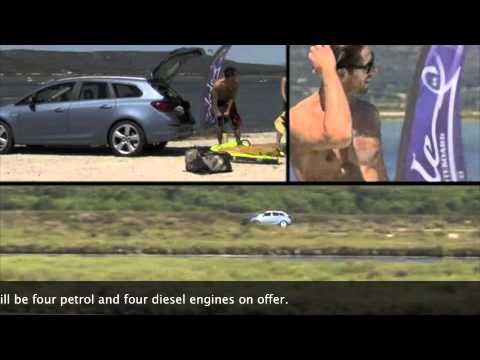 Wednesday 27th October:
I am in Istanbul, Turkey, for the launch of the Opel Astra Sports Tourer, which as the name suggests is the estate version of the Astra. There are no major surprises really, in that it looks good, handles very well and has a massive choice of engines, with the 1.4-litre Turbo probably my favourite despite the fact that the diesels make all the sense in the world.
I am really not sure about the choice of Istanbul as a venue to launch a car. The roads are shocking, as is the driving. The weather is awful so the cars are all covered in mud and you can't photograph them and it is a nightmare to get to Turkey in the first place.
I had a good chat with Chief Designer Malcolm Ward and you can hear the interview on next week's Irish Times Motors Podcast. He chats to us about the challenges about making a pretty estate car that is also versatile and useful!