irishtimes.com

- Posted: September 30, 2010 @ 5:05 pm
Paris motor show live 5
Michael McAleer
It's our car of the show – the one that has the wow factor over all the rest: Jaguar's C-X75 concept. As good as it looks in the images, it's breathtaking in the metal. Officially a concept supercar to mark the 75th anniversary of the brand, it hints at a great new model to come.
The concept is a range-extended supercar with four 195bhp electric motors – one at each wheel – that ultimately offers up a whopping 780bhp and 1,600Nm of torque. A 0-100km/h time of 3.4 seconds is claimed, along with a top speed 330km/h.
Two micro gas‐turbines, spinning at 80,000 rpm, can generate enough electricity to extend the range to a remarkable 560 miles; and produce just 28 grams of CO2 per kilometre from the car's plug‐in charge capability. A zero tailpipe emissions range of 110km (68 miles) while running solely on battery power
So if the car ever made it to production in this guise, it would carry no tax – or income for the boys and girls in the Department of Finance.
Jaguar says the car "hints at an exciting evolution of Jaguar's design language while paying homage to some of its most admired cars of years gone by."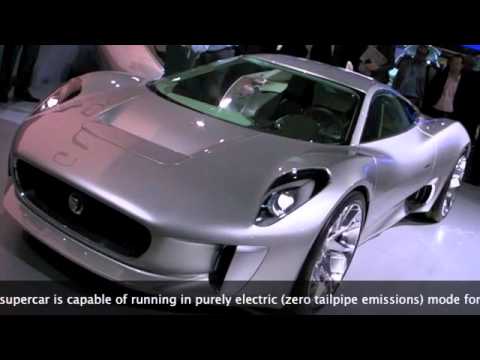 However a major product offensive by the brand in the coming years is expected to include a supercar, one that would offer a fully-fledged challenger to the Porsche 911 Turbo.
Another showstopper is the Ferrari Aperta SA, a limited editions soft-top version of the 599. It takes one of the best-looking cars in the Ferrari stable at present, chops the roof off and ultimately improves an already eyecatching look.
The car has been created in honour of the 80th anniversary of Pininfarina, the design company that's had a hand in the styling of Ferrari's most successful road cars. Aperta means "open" in Italian, while the "SA" in the name stands for Sergio (Pininfarina's honorary chairman) and Andrea Pininfarina (the grandson of company founder Battista "Pinin" Farina).
Mazda at the Paris Motor Show