irishtimes.com

- Posted: June 5, 2012 @ 6:07 am
E3: Day One, part one
Ciara O'Brien
Day one of E3 is officially over, apart from the parties. Although the exhibition doesn't open until tomorrow (no matter how hard a few enterprising individuals tried to get a sneak peek), the press conferences kicked off today, showing us what we can expect to see in the coming days.
Microsoft
First up was Microsoft. The tech giant kicked things off by claiming that Xbox 360 has moved into the top console spot, before showing us what it plans to ensure it stays there – at least until the next generation of consoles comes our way.
Speaking of next-gen consoles, it seems like Microsoft was taking a very deliberate warning shot at the Wii U with its latest feature: Smart Glass. This allows you to integrate your smartphone or tablet with your gams console. So you could, for example, use it as a second screen. If you're watching TV, you could get additional information displayed directly on your tablet. Or if you start watching a show or playing a game on your tablet, you can move it to your TV.
It also works well with Microsoft's other plan for the console: Internet Explorer. Microsoft have lagged behind a bit in bringing a web browser to the console, but that is apparently because we don't want a keyboard in the living room, and using controllers with a web browser is slightly painful. So here's the solution. You smartphone or tablet can be used to browse the internet, zoom in, click links and so on.
The advantage obviously is that you already own your tablet or smartphone. And it works across the major smartphone platforms – not just with Windows Phone.
There were a whole host of partnerships and additional content announced for the Xbox platform too. There's Xbox Music coming, which will give users access to millions of tracks. It's not clear if that will be only for the US, but I wouldn't be holding my breath in anticipation of a major launch in Ireland just yet. The same goes for the other deals announced: Nickelodeon, Paramount Movies, sports tie-ins with the NBA, NHL and Major League Baseball.
Bing voice search is also being expanded so you can, for example, search for genre among your video files.  Or you could get results from Netflix returned as part of your search.
Another big tie in was Nike, which is bringing its Nike+ training programme to Kinect. I'm a sucker for these things, and this one in particular looks quite good. It's less of a game and more of an instrument of torture.
The games
Halo 4: We all know Halo 4 is coming, but Microsoft gave us a bit more of an idea what to expect. Nastier aliens, an ancient evil that is threatening mankind and a hint of more surprises to come. There's a new multiplayer too.
Fifa 13: Fifa 12 made the game's collisions more realistic; now Fifa 13 is trying to take that realism a step further. EA is building voice control into the game, so you will be able to make substitutions to the team, change tactics or give directions to players all through voice commands. And you can even swear at the refs, although that could backfire when they take it out on your players.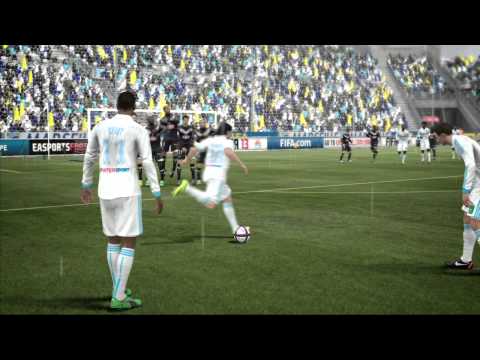 Madden NFL: Madden is also getting some voice commands for the next version, so you can make plays and shout commands to your team. But more interesting was the new Infinity physics engine, which takes factors like weight and height into account when collisions take place, making them more realistic and play less predictable
Resident Evil 6: RE still has the power to terrify me into silence. It's something about the lurching zombies. RE 6 was no exception. There were some over the top elements there, huge explosions and masses of zombies. Just what you want.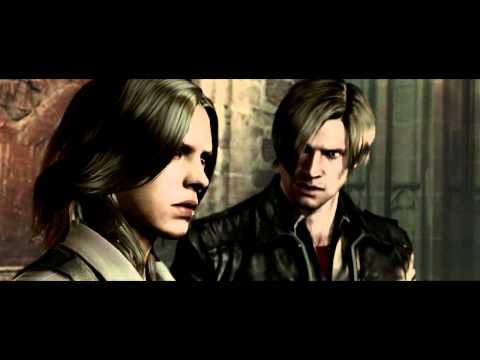 Tomb Raider: Lara is back, looking a little less cartoonish, but still just as action packed. One to look forward to for 2013.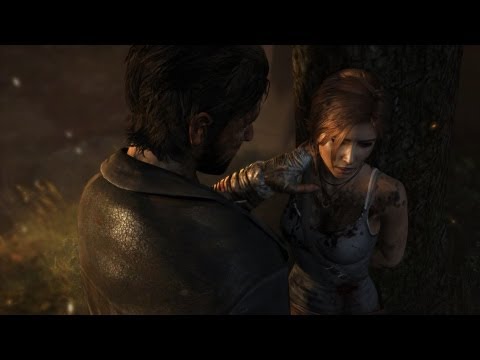 Forza Horizons: This has been teased by some expensive looking cars appearing at various locations around downtown LA, complete with branding. Fast cars, nice looking environments; you know the drill by now.
South Park: Stick of truth: Hands down my favourite moment of the day. Trey Parker and Matt Stone got on stage to talk about this one. An adventure in South Park starring you as "The New Kid".
Tom Clancy's Splinter Cell: Blacklist: more polished than before and with some Kinect voice integration, Sam Fisher is back and on the trail of some terrorists.
Dance Central 3: the obligatory celebrity spot was taken by Usher, who is promoting the game as a way to brush up on your dance skills. Having spent copious amounts of time with DC 1 and 2, I can say that my dance skills are just as they ever were – the human equivalent of   day-old deer on ice. But maybe DC3 may be the one…
The rest: Call of Duty Balac Ops 2; Gears of War: Judgment; Fble: The Journey; and a heap of downloadable games.
Sony
Sony ended the day with some interesting games and an emphasis on cross play with the PS3. It was also the press conference where I got ID'd for wine at the free bar ahead of the conference. But I also got ice-cream cookies sandwiches, although I wimped out of candied bacon flavor ice cream.
It's usually an epic press conference that results in numb legs, but this year they kept it to a respectable length.
Apart from the ross-play with PS3/Vita, Sony also announced the Wonderbook, a new augmented reality prop that apparently JK Rowling is fully behind. In fact, the first book available on it is a Harry Potter themed spell book. So I can see the appeal of it.
PlayStation Plus is being expanded too, to contain more content, and Move is still a part of Sony  plans.
But for the most part, Sony was all about the games.
A quick rundown:
Beyond: Two Souls: A bit of a mystery game. This is by the same people who brought you Heavy Rain, and stars Ellen page (of Juno fame).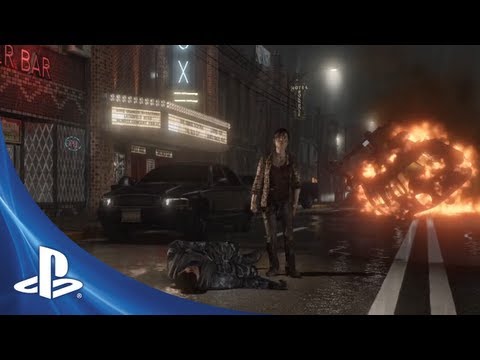 God of War: Ascension: There was a rather attention grabbing promo for the God of War game. Lots of blood, big weapons and ripping apart of mythical beasts.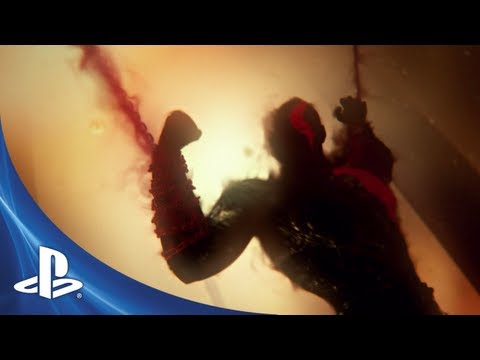 Assassin's Creed: Liberation: The first time the franchise has come to the Vita handheld. Set in New Orleans, it has the franchise's first female assassin.
PlayStation Allstar Battle royale: If you've ever idly wondered who would win in a fight between Sweet Tooth and Kratos, now's your chance to find out.
Assassin's Creed III: The console version of the game is set in the time of revolution. This time though, there is some gameplay at sea.
The Last of Us: If I had to um up this game demo in one word, it would probably be "shocking". It looks interesting, if a little graphic. The general reaction to the the trailer was: "wow".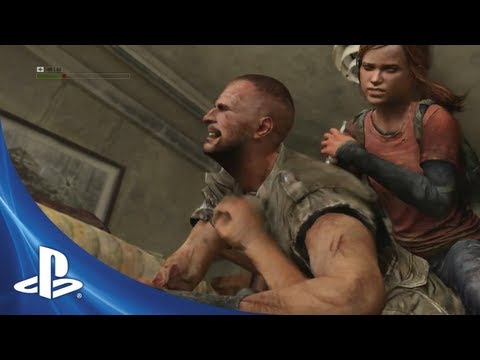 More to come on Sony's press conference. For now, jet lag, an exhausting day and an early start for Nintendo's conference means I am done for the day. But there are also announcements from Ubisoft and EA to look at too. More later.