irishtimes.com

- Posted: February 28, 2012 @ 10:15 pm
That awkward moment when…
Ciara O'Brien
Microsoft is continuing its Windows Phone face-off at Mobile World Congress. If you haven't heard of it before, Microsoft offers €100 to anyone whose smartphone can beat Windows Phone in certain tasks.
The challenger picks the task and they do it live in front of an audience.
According to a Microsoft rep I spoke to yesterday, they have almost 100 per cent success when they're doing this in shopping centres and other venues.
At Mobile World Congress, however, it's more like 90 per cent. They're up against stiffer competition.
I've seen one of these. And it just happened to be one that Windows Phone lost.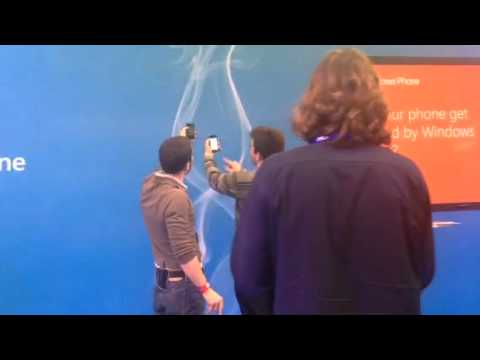 €100 richer.