Future shock in Croke Park
I had a really interesting day at the Media 2020 conference in Croke Park. Lots of provocative stuff about how not just media, in the understood sense of the word, is changing, but how everything else is changing too.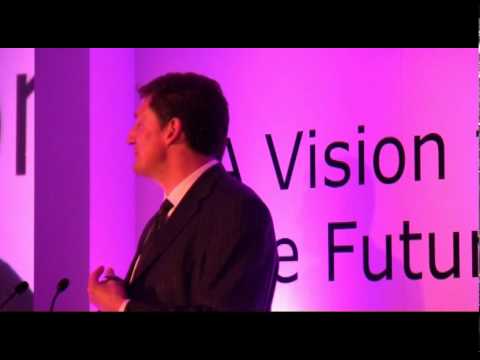 Minister for Communications Eamon Ryan kicks off Media 2020
It was a full schedule – 17 speakers in one day – which didn't offer much opportunity for discursiveness or digressions (not a criticism by the way – the strict timekeeping was very welcome).  For my part, I thought Fiach MacConghail, Ciaran OGaora and Mark Little were particularly good on, respectively, building new audience relationships, maintaining creativity from one generation to another, and thinking about new ways of doing journalism.
But, in the crowdsourcing spirit often invoked through the day, it would be good to know what other people thought of the day. If you weren't there, you can get a pretty good sense of proceedings from #med2020 on Twitter.