The Saturdays' Mollie King, the new style ambassador for Oasis
Girlband member Mollie King has just signed up to be the face of Oasis, with a 45-piece edit of her favourite pieces instore and online now
Brands and celebrity ambassadors have become all too easy bedfellows, with the result that sometimes celebrities seem to settle down with the most unlikely of bedfellows. Do you think Beyoncé does much shopping at H&M, for example? Or that Peter André is a big Benefit fan? (He was in the new South William Street store last week for a promotional appearance.)
This pairing, however – of the blonde one from the Saturdays with the nice accent who used to go out with David Gandy, with one of the high-street's stalwarts – makes perfect sense. Oasis's latest collections have seen the Aurora-owned (in Ireland anyway, along with Bastyan, Karen Millen, Warehouse and Coast) brand go a little younger in its stylings. Hemlines have gone up, prints have got girlier, there are more bows and flowers and birds.
Adding King to the mix, then, makes so much sense: she's well known for her fashion nous, showing up on the FROW of London Fashion Week, always impeccably dressed. Add to that the fact that, thanks in no small part to their Sky Living reality show, the Saturdays seem infinitely approachable and girl-next-door-y, King's affiliation with Oasis should work wonders for the brand.
The campaign images are slick, too. Unlike some other celebrity campaigns we won't name, King looks absolutely like herself, and there's a really good mix of cool pieces – such as the amazing €420 shearling jacket, above – and girlier picks, such as the leopard print dress, top, at €75.
Key to the collaboration are the 45 pieces King has chosen for her "Loved by Mollie" edit, which will be available online and in the Irish flagship store on St Stephens' Green.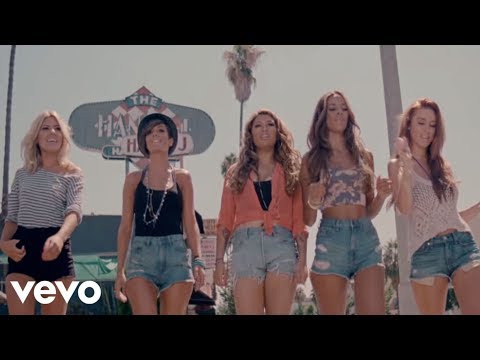 Personally, Oasis's younger direction has pushed it slightly down my list of favourites – Warehouse is firmly at the top, especially with its new Cos-alike minimalism for A/W 2013 – but this pairing has definitely piqued my interest in the brand again. oasis-stores.com