Kate Upton on the cover of UK Vogue
Kate Upton came to prominence when she featured on the cover of Sports Illustrated, wearing the world's tiniest bikini. There was then a lot of furore about whether or not she was a real model, with people definitely divided right …
Kate Upton came to prominence when she featured on the cover of Sports Illustrated, wearing the world's tiniest bikini. There was then a lot of furore about whether or not she was a real model, with people definitely divided right down the middle: to some, she was a welcome return to the happy, healthy models of the 1990s; to others, she was trashy, bawdy, with no class and too much around the middle. It didn't help her win the class argument when she starred in Terry Richardson's Cat Daddy video: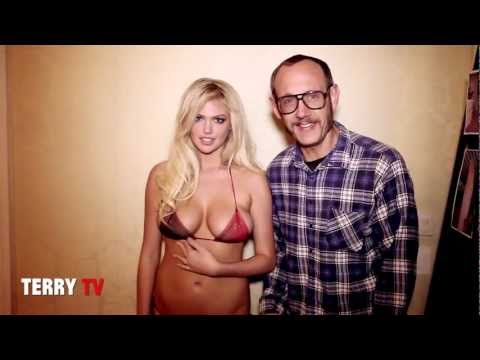 But it would seem that, dissenters bedamned, Kate has made it, scoring the biggest cover of her career in the form of January 2013′s Vogue UK. On the decision to feature Kate as their January cover model, editor Alexandra Shulman said: "When I decided to shoot Kate for our first cover of 2013, it was to kick off the year with a young women who is not a stereotypical fashion model – although, let's face it, she's hardly a heffalump!"
January's Vogue hits newsstands on December 10th.