Echoes of childhood in River Island's perfume bottle necklace
I spotted this necklace in the "just in" category on Asos – and, though I'm sceptical about its practical use as a perfume carrier, I was instantly drawn to it as it reminded me so much of the vial Lucy …
I spotted this necklace in the "just in" category on Asos – and, though I'm sceptical about its practical use as a perfume carrier, I was instantly drawn to it as it reminded me so much of the vial Lucy receives from Santa Claus in the BBC version of The Lion, the Witch and the Wardrobe.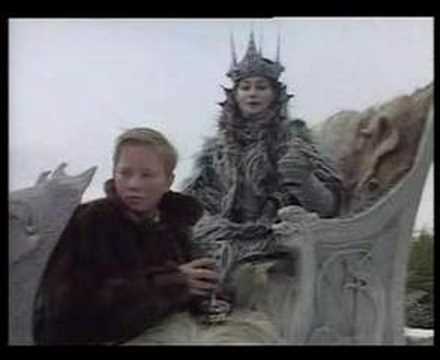 If you're anything like me, this music will absolutely transport you back to your youth, when Maugrim was easily the most terrifying TV character around and you wanted the beavers to be your best mates!
As a child, I think Lucy was my favourite character (was she everyone's?) because she had such a great imagination and she was so brave! And nice, despite Tumnus the fawn totally selling her out. As an adult, she drove me mad, she was such a goody goody. It just goes to show how simple-minded children really are. River Island's perfume-bottle necklace will set you back €8.30 if you fancy wearing my trip down memory lane around your neck!