August bank holiday – some weekend reading
If you have a lovely, relaxing bank holiday ahead of you, congratulations! I'm very jealous. I'll be spending Saturday conducting an interview with a very promising rising fashion star in Ireland before getting into a mile-high stack of ironing (my least …
If you have a lovely, relaxing bank holiday ahead of you, congratulations! I'm very jealous. I'll be spending Saturday conducting an interview with a very promising rising fashion star in Ireland before getting into a mile-high stack of ironing (my least favourite thing to do!), putting the rest of my unwanted duds (a big pile!) on eBay.ie and then dinner with a friend, and on Sunday I'll be in the office, working on Monday's paper . . . my bank holiday Monday is kind of free, but I have some prep to do for some upcoming work as I only have two weeks left before I go on holidays – and I couldn't be more excited! In any case, let's have at it – things to read this weekend!
Lorraine Candy's blog at Elleuk.com is great – no Anna Wintour secrecy about her, which is one of the reasons I love Elle so much. She posts regular pics of her very covetable outfits and it's just a general look at what she's up to. Fun and inspirational!
I did an interview with Styleisle about my general views on fashion and reposted it on Fash Mob! It's an okay read, y'know, for something I wrote. Check it out and let me know what you think.
Emily Weiss from one of my fave beauty blogs, Into the Gloss (seriously, I defy you to go on there and not spend the guts of an hour trawling through posts) is going away on a long weekend … and bringing no make-up. Check out her seriously minimalist take on packing.
Zoella did a post on photography for blogging – and hers are some great tips that I will definitely be taking on board! It's a meaty read, so make yourself a cup of coffee before you get into it, but it's really worth it if you're into blogging at all. (And if you are, have you read Kirstie's top tips?)
Lastly, I'm going to give you a wee to-do list! Don't forget to sign up for updates from the Outnet to be alerted to their clearance sale when it starts on Tuesday! I know I'm going to have my finger on the proverbial buzzer. Secondly, book tickets to the Irish premiere of Ek Tha Tiger, the Bollywood film that had a few segments filmed in Trinity. It's bound to be an absolute hoot. Seriously I am beyond excited. Here's why: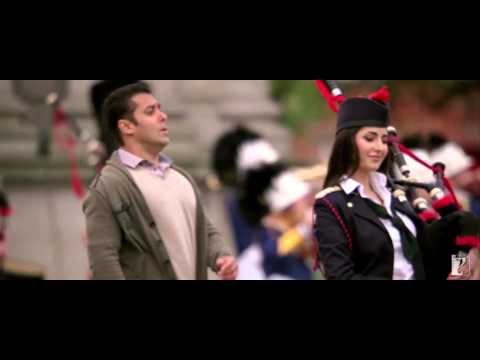 And, y'know, have a great weekend!