Fashion at the 2012 MTV Movie Awards
I feel as if the acid test for ageing could be showing someone a line-up of "celebrities" at the MTV Movie Awards and asking them to name them. IN OTHER WORDS: this post is not going to be super-long because …
I feel as if the acid test for ageing could be showing someone a line-up of "celebrities" at the MTV Movie Awards and asking them to name them. IN OTHER WORDS: this post is not going to be super-long because I have no idea who half of the attendees were at this weekend's event. I did, obviously, recognise Charlize Theron, above, and while I appreciated her peplum, I felt her overall look was quite dull. However, looking through the photographs did teach me several important things, namely:
Marky Mark = not hot any more. I know, I know, it's sad, but it had to happen some time.
Being someone's PA would be a really rubbish job. They stand there in the background, no one asks to take their picture, they fix trains and one of them wore a maxi dress from New Look. It's just embarrassing, frankly.
Kristen Stewart and Charlize Theron must be wrecked. Here they are, just finishing up an insane publicity tour for Snow White and the Huntsman (which was, honestly, disappointing, and I love crap movies), smiling for the cameras on the red carpet again. I wonder if this kind of thing ever drives celebs to go totally mad.
This is kind of like a photograph of a girl in a dress she bought before her breast augmentation. It just looks like she's about to bust on out of there (do you see what I did there?) – not loving it.
Emma Watson pretty much consistently looks good, which is irritating. She still looks about 12, mind you – although I am really digging the way her hair is growing out. Love her shoes, too. Overall it's quite a brave look for such a young 'un.
I feel as if this is the point at which I have to defend Leighton Meester, who is (a) quite thin and (b) quite beautiful, because here she looks like a soccer mom on her way to drinks with the girls in Minnesota. I hate her hair this colour, I hate the shorts and I hate the lumpy top half, too. And no, hatred is not too strong a word; fashion is serious.
Mila Kunis is slightly better than Leighton, but only because of her tan – though I like her colour scheme, this shapeless T-shirt is nobody's friend.
Brooke Hogan! I don't know what Brooke's problem is, really: it's not that she's big, which she is (and no, I don't mean fat, I mean she's built big, broad, stocky), it's that she dresses like a size 6 hooker, when really she should dress like a size 12 athletic girl. Also, is it my imagination or has she aged about 10 years? Maybe Charlize has been sucking the life out of her in the bathroom at awards shows.
Jessica, Jessica, Jessica. We all know you can get really good wigs out there – but you do not need a wig. Nice shoes, mind you – and at least if you have to do a mid-awards-show skydive you have a parachute in your dress.
Yes, Emma Stone, you look adorable. Again. A little grown-up, perhaps, and I do love it when you go for colour, but still. I love you. I love you so much! LOVE.
Kristen! Smiley, cute dress, smiley. Good hair. And I like your rings. I give you a pass. Possibly even a B+.
I think that maybe Hemsworth 2 (is it Chris? I think it's Chris) looks a bit ridiculous, but I can't tell. My judgment is entirely obscured by a fog of lust.
Josh Hutcherson, on the other hand, I can see clearly. He looks like he's trying really hard to wear cool guys' stuff (which is hard, let's face it – men are not faced with as many choices as we womenfolk), and I give him props for that, but non-functional hats are my biggest bugbear in life, next to drivers who brake on the motorway and women who introduce themselves in the vein of, "I'm a mother of four …"
Poor Shailene, y'all. Her friends told her they were just going for a pizza and a few drinks, and instead, they held her surprise birthday party in front of the whole of Hollywood! How mean. Otherwise, there would be no excuse for her lackadaisical effort.
Oh look! An excuse to give you a look at this, my favourite trailer ever: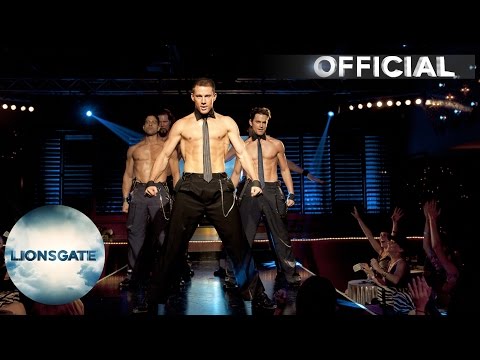 You can thank me later.