Bill Cunningham New York – an original artist
Last night I went to the (relatively) newly reopened Lighthouse Cinema in Dublin 7 and, as predicted, it was a heartwarming, insightful, moving piece of cinema, documenting the life of the man who is, arguably, the world's oldest and first …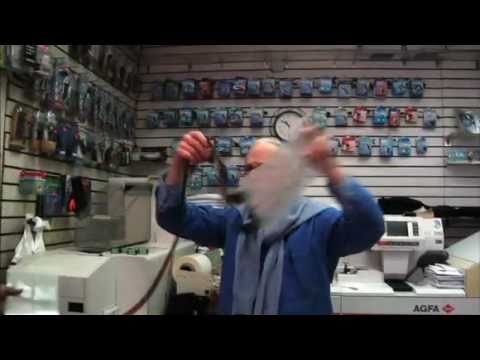 Last night I went to the (relatively) newly reopened Lighthouse Cinema in Dublin 7 and, as predicted, it was a heartwarming, insightful, moving piece of cinema, documenting the life of the man who is, arguably, the world's oldest and first street-style photographer. Documentary, I'll freely admit, isn't my favourite form – I often resist the idea of going to see a documentary on the basis that its prime purpose isn't one of entertainment, and, dammit, when I'm paying €9 for a movie, I want to be entertained.
But this was so much more than entertainment – and, as a hack and fashion hound, there was a double interest for me. Watching Cunningham's attention to detail as he supervised the layout of his pages was nothing short of eye-opening; I hope they'll forgive me for saying so, but I don't know anyone who is that precious about their editorial content, inside or outside The Irish Times. (My editors may be sorry I ever saw that film when I emerge a new woman, demanding that they move pictures this and that way …)
Cunningham's ethics drew another good few breaths – his alleged abhorrence of money and all its trappings is such a rare thing as to be unbelievable. He goes to society events, but refuses to take so much as a glass of water; he left Womens Wear Daily when they used the photographs he had taken to make a mockery of the subjects; he is painstakingly clear about the beauty he sees in his subjects and their clothes.
He also confesses, readily, that he is no photographer – it is not the end product in which he is interested, so much as the documentation of the fashion he sees before him. He cares about the fashion, not the photography as an art form in and of itself, which was infinitely comforting to someone like me who can use her SLR but cares very little about its higher functions.
It's running for the rest of the week in the Lighthouse and I would highly recommend it – despite its genre, it's well worth the €9. And you never know, if enough of you go to it, they may be able to repair the locks in the toilets, fix the cracked sink and repair the two faucets that aren't working.