In which Jessie J does Katy Perry: Domino
I think there are very few people on this earth – maybe Salman Rushdie and Robert Fisk, but that's only because they probably don't care – who would deny the similarities, vocally, lyrically and musically, between Jessie J on Domino …
I think there are very few people on this earth – maybe Salman Rushdie and Robert Fisk, but that's only because they probably don't care – who would deny the similarities, vocally, lyrically and musically, between Jessie J on Domino and Katy Perry's Firework. But, y'know what? I'm in good company because, like Salman and Bob, I don't care either.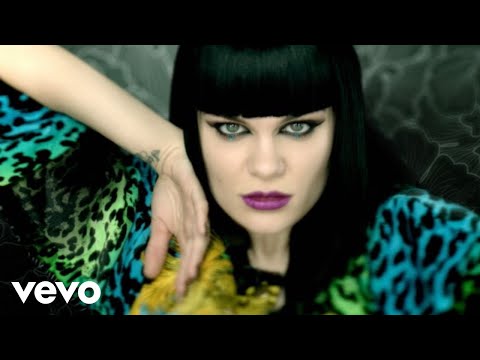 Such a catchy tune. Plus, "I'm feeling sexy and free, like glitter's raining on me", really?! How does glitter = sexy and free? That said, I'm totally trying that next time I have a wind tunnel and loads of glitter.
Check out the costumes, though – this is a fashion blog, after all. Henry Holland makes a big appearance, as does Versace for H&M – I love that Jessie J's not afraid to take fashion chances and she seems entirely indifferent to the concept of being traditionally sexy. Top marks from me.
What say ye? Do you love or hate her?