Gwen Stefani on Elle UK April 2011
Gwen Stefani is on the front cover of Elle magazine this month, resplendent against a turquoise background. It seems a bit of an odd choice seeing as Gwen's been off the radar for a while, has no album to promote …
Gwen Stefani is on the front cover of Elle magazine this month, resplendent against a turquoise background. It seems a bit of an odd choice seeing as Gwen's been off the radar for a while, has no album to promote and isn't in any upcoming movies, but on the other hand she has LAMB and her Harajuku Lovers fragrance collection, so perhaps there is something in it for her after all.
I've always had a serious soft spot for Stefani. It might be her penchant for wearing kooky clothes, her devil-may-care attitude, the fact that I witnessed her scale the biggest stage I've ever seen at Oxegen a few years back, or her frank admission that her body takes a hell of a lot of work. She's interviewed in Elle by Shirley Manson, which is an interesting choice, but it doesn't quite work here . . . Manson may be a good songwriter, but she's not a great interviewer (lofty perch, moi?).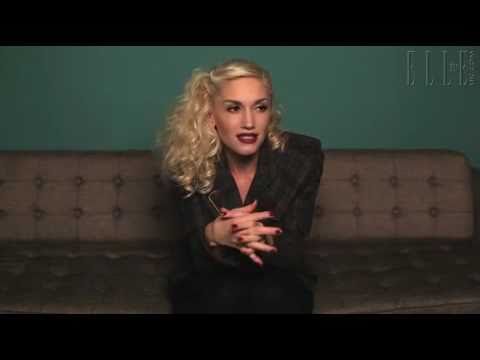 Anyway it's a good read, despite all that, and the photographs are divine. Stefani just does not age, it's very jealous-making. I'm sure it's some kind of mad LA macrobiotic diet what does it. Sigh.
I also really miss Stefani's music-making days. I'd quite like her to get back to it, or for No Doubt to record some new stuff. Although I'm enjoying Jessie J and Adele – not to mention Lykke Li's incredible new album – I kind of miss Stefani's punk cool. Is there anyone at the moment you can think of that measures up?