From riches to rags: the story of Taylor Momsen
It might not exactly be the coolest thing to admit, but I have a tiny wee bit of a Gossip Girl addiction. And no, before you ask, I've never seen The Wire and I'm only on season two of The …
It might not exactly be the coolest thing to admit, but I have a tiny wee bit of a Gossip Girl addiction. And no, before you ask, I've never seen The Wire and I'm only on season two of The Sopranos, although I did love season one, when I watched it, oh, about a year ago. Those of you who also watch Gossip Girl will have been able to chart the rise and fall of Taylor Momsen, aka Jenny Humphrey, according to her sartorial decisions.
Once upon a time, she was cute, fresh-faced and oh-so-preppy:
Her decline, if we can call it such, began with a neat foray into leather, black and aviator glasses – and of course, that shag cut, which I think has a lot to answer for in what came after.
And what did come after were hair extensions, a severe cut in Momsen's clothing allowance and an extreme adopting of the underwear-as-outerwear trend.
Still, I read a great interview with Momsen in Wallpaper wherein she describes Gossip Girl as a job, as if she goes in 9-5 and sits at a desk and files people's letters, and then states that her real passion is music and she just acts to pay the bills. So, in a way, props to her for that. And for this, because The Pretty Reckless are pretty much guaranteed to go places, and this song is quite lovable, even if her wardrobe choices are . . . questionable, at best.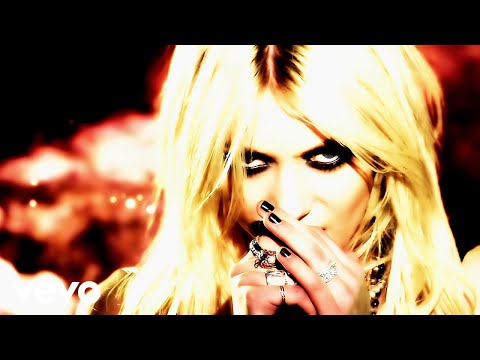 (Bear in mind, while watching, that Momsen is still the tender age of 17 – do you judge her for her choices? Is she a bad role model? Is she a role model at all? What say ye, people of Ireland?)
Oh, and vote for us as Ireland's top fashion blogger! You know, if you want to, here.