News, news, news
I've been sitting here for the best part of 30 minutes attempting to find some kind of fashion angle for the new Lady Gaga video, but I can't find one. Still, who needs fashion angles when you can have a …
I've been sitting here for the best part of 30 minutes attempting to find some kind of fashion angle for the new Lady Gaga video, but I can't find one. Still, who needs fashion angles when you can have a woman swallowing rosary beads?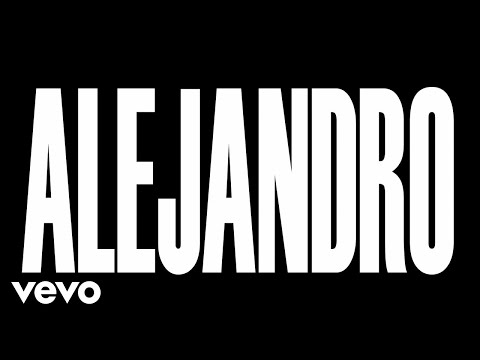 Asos now stocks A|Wear. This pleases me, not only because A|Wear has some great stuff at the moment (especially dresses), but because, as far as I can make out, the sterling price is slightly less than the euro price. Will do a full reconnaissance and report back. (I know, I know, bated breath.)
Cheryl Cole won Glamour magazine's woman of the year title. See pics here (warning: Daily Mail jump imminent). I love that DM thinks it's Cole's hair that gives her lollipop head, and not the fact that she weighs about six stone.
Iman, now officially my favourite person in the world, "is not the only icon in the house", having picked up the Council of Fashion Designers of America's Fashion Icon award. When asked about handling her train, she said: "I am the icon . . . they can walk around." Brilliant.
Britain's Next Top Model which, let's face it, has always been a bit – ahem – weak, is now being fronted by The Body, Elle MacPherson. It'll be interesting to see what direction the show takes, but the teaser trailers on Living TV have been making it look . . . well, shinier.
Also (not fashion-related): Big Brother starts tonight! I've actually never watched it before, but in the interest of watching history come to an end, I have committed to this series. But four Irish people . . . I'm not sure how well I'll cope, to be honest.