irishtimes.com

- Posted: June 12, 2012 @ 5:31 pm
Fans will always perform even if players don't
Carl O'Malley
Nobody who was there will ever forget it. The atmosphere, not the performance. 
Poznan's Stadion Miejski was rockin' and when the whole facade threatened to come crumbling down, the volume just went up.
By the end of the game, the jubilant Croatian fans, who played their own significant role in setting the tone, were drowned out by a rendition of Fields of Athenry.
If there was no show of strength on the pitch, there was certainly going to be one off it. Captain Robbie Keane was blown away.
"We keep saying it don't we? And its very easy as players to say and just keep going on about but its probably the best I've ever seen. In  Japan and Korea it was great but i think because we are that bit closer to home the support is magnificent. Before the game was probably one of the best atmospheres that I've witnessed for a long long time."
"It was magnificent, belting out the anthem, singing all the way through the game, especially when we were 3-1 down and then at the end of the game as well when they were singing their hearts out for us. We can't thank them enough." - SIMON COX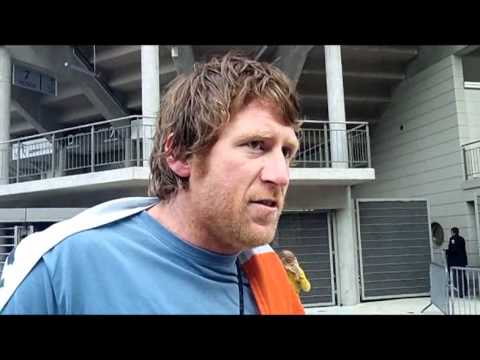 "We know that. We know the fans travel well. They're amazing. We have to give them a performance to be proud of against Spain." – JOHN O'SHEA
There's a lamentable snobbery when it comes to the 'inflatable hammer brigade', but the country's as lucky to have them as the team are.