irishtimes.com

- Posted: May 28, 2012 @ 3:32 pm
Golden Moments #2: The other side of the coin
Mary Hannigan
In the second of the series, Mary Hannigan looks back on the pot luck that led to the introduction of penalties.
When: June 5th, 1968
Where: Naples
The tournament: After a lengthy qualifying phase, that started in 1966, just four teams contested the finals in Italy – the hosts, England, the Soviet Union and Yugoslavia.
The game: Italy v the Soviet Union, semi-finals.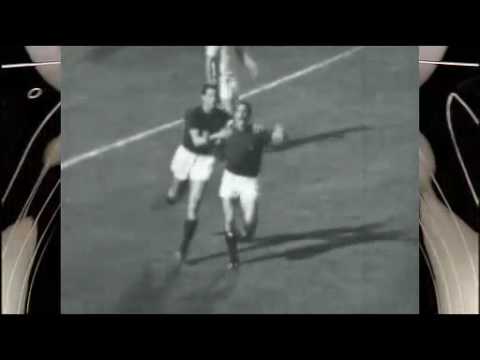 The moment: After a 0-0 draw that, according to reports from the time, would have worked well as a cure for insomnia, the game went to …. no, not penalties, the toss of a coin. Soviet captain Albert Shesternyov had the dubious honour of guessing heads or tails. Considering just about every account of the episode written since dubs Italy 'lucky tossers', you know how it went for Albert. Conceding that it wasn't an entirely satisfactory way to determine the outcome of a game, the footballing powers-that-be decided that penalties were the way to go from there on.
Yugoslavia beat England 1-0 in the other semi-final, and then drew with the Italians in the final in Rome. The replay was held two days later, in the same stadium, and this time Italy won 2-0 with first half goals from Luigi Riva and Pietro Anastasi. Their luck ran out after that, though, they haven't won the European Championships since.
What was said
Dino Zoff, Italian goalkeeper: "The two captains and the referee went off to the dressing rooms. We won the toss. Then everybody was back on the pitch where the fans were waiting to hear what had happened. It was a great triumph to come through all the qualifying rounds and get into the final – even if it was on the toss of a coin."