irishtimes.com

- Posted: May 15, 2012 @ 5:19 pm
Golden Moments #1: Genius chip the mark of a madman
Mary Hannigan
In the first of series of golden moments from the European Championships, Mary Hannigan looks back on an audacious winner from Antonin Panenka.
When: June 20, 1976
Where: Belgrade
The tournament: Just four teams qualified for the finals in Yugoslavia – the hosts, Czechoslovakia, West Germany and  the Netherlands coming through their groups and quarter-finals. The Czechs beat the Dutch and the Germans beat Yugoslavia in the semi-finals, both games going to extra time.
The game: Czechoslovakia v West Germany, European Championship final.
Czechoslovakia were 2-0 up after 25 minutes, but the Germans came back, equalising in the last minute to send the game in to extra time. There were no more goals, though, so it went to penalties.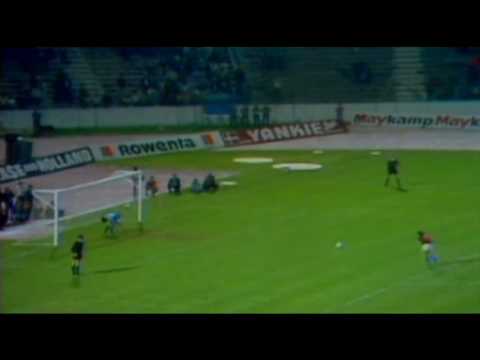 The moment: After Uli Hoeness sent his effort over the bar the chance to win the European Championships for Czechoslovakia fell to Antonin Panenka. His run-up suggested he was going to try and blast the ball in to the middle of next week, but, instead, after Sepp Maier had committed himself, he sent a gobsmackingly cheeky chippy dink (technical term) down the middle.
If it hadn't worked he'd have had to go in to hiding for the rest of his days, but it worked a treat and Czechoslovakia were European champions.
What he said: "Several times I've seen a player take a penalty like that on television, and every commentator in every country never fails to describe it as a Panenka penalty, which is naturally very gratifying. I also remember that the greatest player ever, Pele, said at the time that anyone who took a penalty like that must be either a genius or a madman.
"I certainly hope I'm not a madman, so I assume what he said about me was okay."