irishtimes.com

- Posted: February 15, 2012 @ 12:29 pm
Taking no prisoners
Noel O'Reilly
No quarter was asked for, nor given, when Paddy Barnes and Katie Taylor went at it during the Irish team's elite training camp in Co Kildare.
Both fighters, two of Ireland's brightest hopes for medals at next summer's Olympics (assuming, of course, both are able to qualify) give as good as they get at a training get together in the Curragh.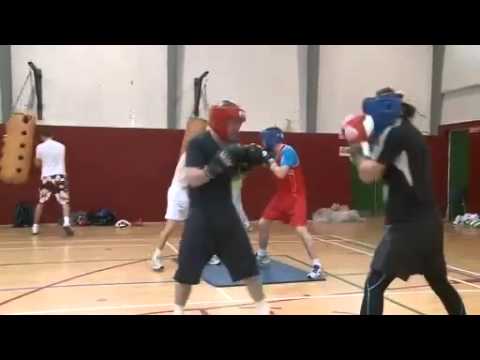 Light-flyweight Barnes, incidentally, was giving away some 10kg to Taylor who fights in the women's ligthweight division.
In case you missed it in today's Irish Times, here's the remarkable and harrowing story of Taylor's potential Olympic opponent Queen Underwood, who has emerged as a contender for greatness from a background of sexual abuse and deprivation that could have sent her off on the wrong direction in life.