irishtimes.com

- Posted: May 5, 2011 @ 9:56 pm
Here, Trap, who's yer man?
Carl O'Malley
So, who is this Simon Cox and what's to be done with him?
The latest addition to Giovanni Trapattoni 's Ireland squad is a 24-year-old West Bromwich Albion forward, formerly of Reading, from where he was loaned out to Brentford, Northampton Town and Swindon, before making a £200,000 move to the latter in 2007.
While in League One, he scored goals – lots of them. Not all of them were like the one featured below but he found the net 44 times in 81 appearances. It was enough to grab the attention of WBA who signed him up in the summer of 2009 for a reported fee of £1.5 million.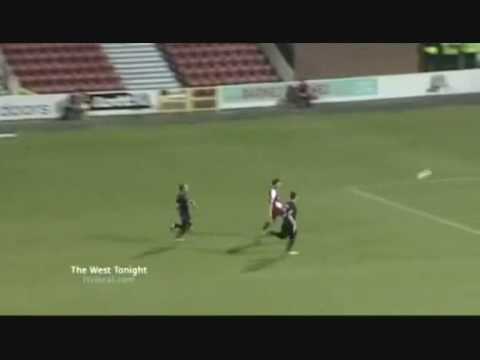 He helped the Baggies to promotion with nine goals in 27 appearances but found it harder to settle into life in the Premier League, partly because of the signing of Peter Odemwingie which led to manager Roberto Di Matteo either dropping him or playing him in a less advanced role.
In fact, he recently claimed he might have left WBA on loan had Di Matteo still been in charge, but the arrival of Roy Hodgson appears to have convinced him he has a future at The Hawthorns.
No doubt Baggies fans would like to see more goals like the one he scores a minute-and-a-half into THIS CLIP.
As for his international career, it seems to be off and running. His passport application has been sent and it's probable he will be officially eligible to play for Ireland before this month's first Carling Cup Nations game against Northern Ireland on the 24th.
Will he play in it? That's anyone's guess. He hasn't been asked to dust of his granny's birth cert for no reason and if Kevin Doyle – ironically one of the men who used to keep him out of the Reading team – is declared unfit, his chances of a run out against either the North or Scotland five days later would increase.
Trapattoni undoubtedly needs viable options up front and while another former Reading team-mate Shane Long is the frontrunner, there needs to be another serious contender knocking at the door.
It is a pity, however, Trapattoni has not opted to call Wes Hoolahan into the squad, especially considering the absence of Damien Duff. The former Shelbourne man deserves his chance and though it's not surprising he has been overlooked, it's hard to see why, other than the obvious.
Sorry, fella, you're actually too good at the moment.