irishtimes.com

- Posted: April 15, 2011 @ 5:01 pm
Na Na, Na Na, Naaa…
Carl O'Malley
We're pretty sure Rory McIlroy, being the well mannered young man he is, will have taken no pleasure from hearing of a fellow professional's misfortune yesterday, but he may well be relieved to know the excruciatingly painful sight of his capitulation at Augusta last weekend might have already been surpassed in the 'oh no, I'can't look' stakes.
Okay, it was the first round of a comparatively small event, rather than the last of a Major, but Kevin Na's duodecuple bogey – that's 12-over-par – on the par four ninth in the Valero Open takes some beating.
To his credit, he kept smiling, but even fair-weather golfers don't card many 16s – mainly because the ball has been picked up long before things got that bad.
Na didn't have that luxury so he hacked and hacked and hacked until he finally sent the ball home with what was later revised upwards to his 16th shot.
In between hacks he even had the good grace to call a foul on himself when the ball jumped up and hit him on the leg. Oh, the nobility of golf.
Thankfully, Na was 'mic-ed', 'miked', mi…ah, sod it, he was wearing a microphone for television, so we the sadistic viewers could hear every exasperated gasp as dug himself deeper and deeper into the Texan soil.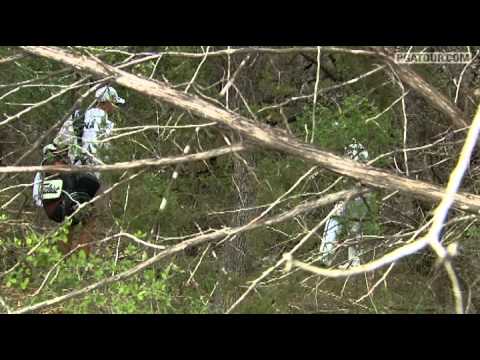 Apart from that though, he actually played pretty well and finished with an eight-over-par 80.
"I wish I went back and re-teed it again and I might have made eight," he said. "That's four over. That's what, even par or something? I mean it's a lot of what ifs and what could have been. The only thing I can do is learn from this and hopefully it doesn't happen again."
Na's 16 was not the worst ever. That honour belongs to John 'Wild Thing' Daly who, presumably between beers, hit six balls into the water on the par-five sixth at Bay Hill for an 18 in 1998.