irishtimes.com

- Posted: January 21, 2011 @ 5:08 pm
Hammer time for Robbie?
Jason Michael
There are subjects floating around lately that, despite my best efforts, worm their way into my consciousness – stuff like the names of obscure Fianna Fáil backbenchers or television talent shows proving a real lack of self-awareness out there.
Then there's the transfer speculation surrounding Robbie Keane, which has waxed and waned through the newsprint over the past two weeks. A quick trawl of recent Irish Times headlines gives the gist of events:
Birmingham in Keane talks – report (nothing confirmed)
Birmingham join queue for Keane  (interest confirmed)
Birmingham closing in on Keane (even more interest)
Keane not ready to sign just yet (player seems cool on move)
Keane thinking hard before making move (as you were)
Hammers interested in Keane (waters muddied by second club)
Spurs accept Birmingham bid for Keane (waters clear slightly)
West Ham back in the hunt (and muddy again . .)
Birmingham drops Keane interest (club gets cold feet)
Keane says Blues pulled publicity stunt (player takes high moral ground)
City insist they were serious about Keane (and club takes an adjoining plot)
If Paul Scholes is at one end of the club mobility spectrum, the Republic of Ireland captain veers toward the other: Wolverhampton Wanderers, Coventry City, Internazionale, Leeds United, Spurs, Liverpool, Celtic, Spurs. A peripatetic career is not unusual for a professional player, mind, and should not be construed as a bad thing. As that great observer of the footballing trade Robert Louis Stephenson once noted: "I travel not to go anywhere, but simply to go. The great affair is in the move." In what may be his last major transfer (who knows?), I'm hoping Keane's move, if it happens, turns into great affair.
Despite criticism levelled at the player through his career, he doesn't strike me as a man content to take his wages for warming the bench or padding out reserve teams. Indeed, his stint at Inter marks him out as one of the few players based in Britain of recent vintage who have decamped to one of the major continental leagues.
So while part of me wishes he'd sort out a decent goal celebration for himself, most of me hopes he secures a club, where he feels he's paid his due, he plays and scores regularly, and generally gets show off his skills before the career curtain drawstrings start twitching.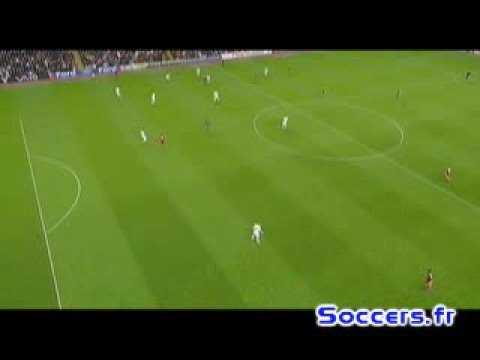 The good news is there's suitors out there. A number of Premiership clubs appear immune to the current economic meltdown -  Darren Bent to Aston Villa for up to €29 million, anyone? – and are in need of a proven goal scorer.
The bad news is West Ham appear to be throwing out most of the chat-up lines. This is not to disparage the Hammers, a club with a fine footballing pedigree. However, West Ham are bottom of the league, and being contacted by Avram Grant, recent recipient of a club vote of confidence, sounds a little like Brian Cowen ringing you with the offer of a place at the big table.
Then again, one man's difficulty could be another's opportunity. West Ham could be perfect: a last chance saloon seeking an experienced gunslinger and his imaginary pistols. This could be a Robbie-to-the-rescue narrative with an achievement to crown it – and a counter to the charge Keane's career resembles his post-goal moves: All action yet oddly underwhelming.